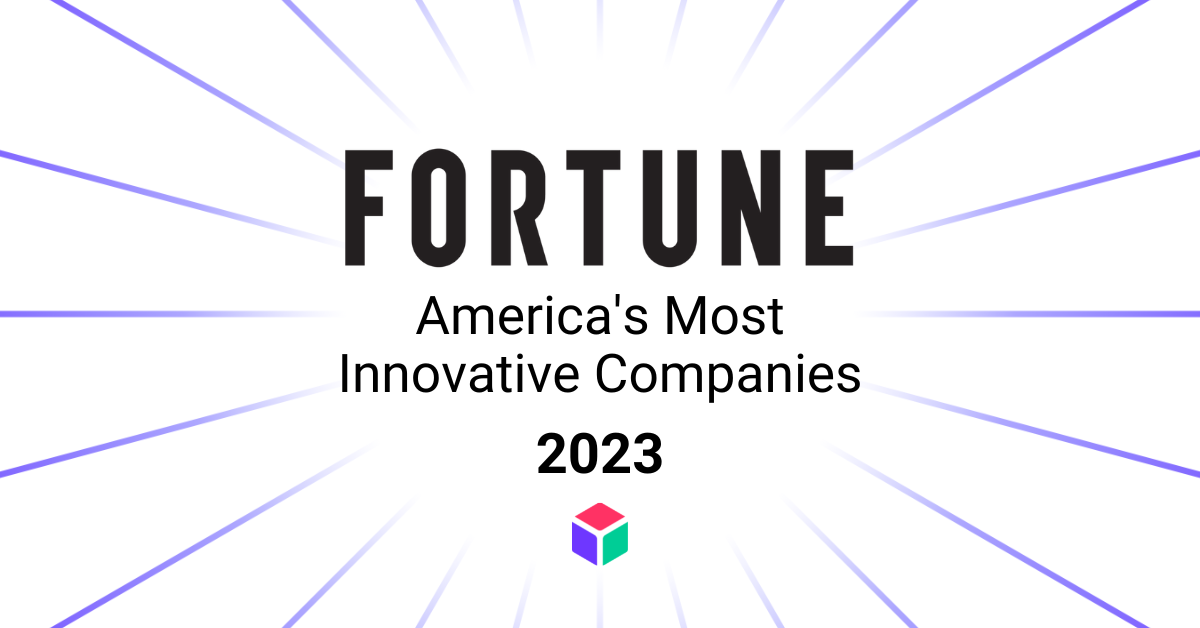 Mar 29th, 2023
Updated:  Apr 18th, 2023
Awards
Trinity Named One of America's Most Innovative Companies by Fortune
We're feeling very fortunate about our latest award: Trinity has been ranked 89th on
America's Most Innovative Companies for 2023 by Fortune
!
"Being named to America's Most Innovative Companies list by Fortune, one of the most prestigious institutions in the world, is a remarkable achievement," said Trinity's Founder & CEO, Anthony Magaraci. "I am excited to continue this spirit of innovation through our new proprietary software, which aggregates hundreds of supplier catalogs to our best-in-class e-commerce catalog to find the best prices and quickest lead times for products based on the shipping zip code. Just as Uber transformed the transportation industry, our new platform is disrupting the packaging industry and empowering wholesale suppliers."
What is Fortune?
Fortune is one of the largest global media organizations, covering the biggest news in business, entrepreneurship, and economics.
They are most famous for their annual Fortune 500 ranking of America's largest corporations, of which Amazon, Walmart, and Apple currently top the list.
America's Most Innovative Companies List
This award is presented by Fortune and Statista, the world's leading statistics portal and industry ranking provider.
Out of thousands of applications, the 300 US businesses selected for this prestigious honor were judged based on product innovation, process innovation, and innovation culture.
Trinity ranked 89th overall, scoring:
16th in culture
17th in process
234th in product
To evaluate innovation culture, Statista deployed online surveys where employees could score their own company on a scale.
Statista surveyed experts in various fields, from recruiters to management consultants and patent attorneys, to evaluate the external view of process and product innovation.
For the evaluation of the IP portfolio, Statista used LexisNexis®'s PatentSight® platform to analyze the quantity and value of a company's patents.
Trinity's History of Innovation
Anthony Magaraci founded Trinity in 2010 after working for a packaging supplier. He realized that, by leveraging a drop-shipping distribution model with suppliers, he could skip the second distribution phase and save on additional warehousing and freight charges by providing customers with quality packaging supplies directly from the manufacturer.
Just two years after founding Trinity from his home office, Magaraci opened Trinity's first official headquarters and brought in over $3 million in revenue.
Since 2012, Trinity has experienced sustained hyper-growth, doubling its revenue every two years. Today, Trinity has six office locations nationwide, over 60 employees, and $100 million in annual revenue.
Maintaining an award-winning culture as the company continues to scale is hugely important to Magaraci. To foster a culture of innovation, Trinity constantly evaluates its benefits and encourages all employees to share ideas with one another, including the CEO!
In spring 2023, Trinity will further disrupt the packaging industry with the debut of its new e-commerce website. Powered by a proprietary, first-of-its-kind software application that aggregates supplier catalogs into one, best-in-class catalog, Trinity's new website will automatically find the best prices and quickest lead times on any product based on the shipping zip code.
Find Innovative Packaging Solutions for Your Business
Are you ready to find the best packaging supplies for your needs at better prices and quicker lead times? Our packaging specialists are ready to visit your facilities and find the most cost-effective, sustainable packaging solutions for your business.
Give us a call at (850) 520-8332 or send us a message to schedule your free packaging consultation today!