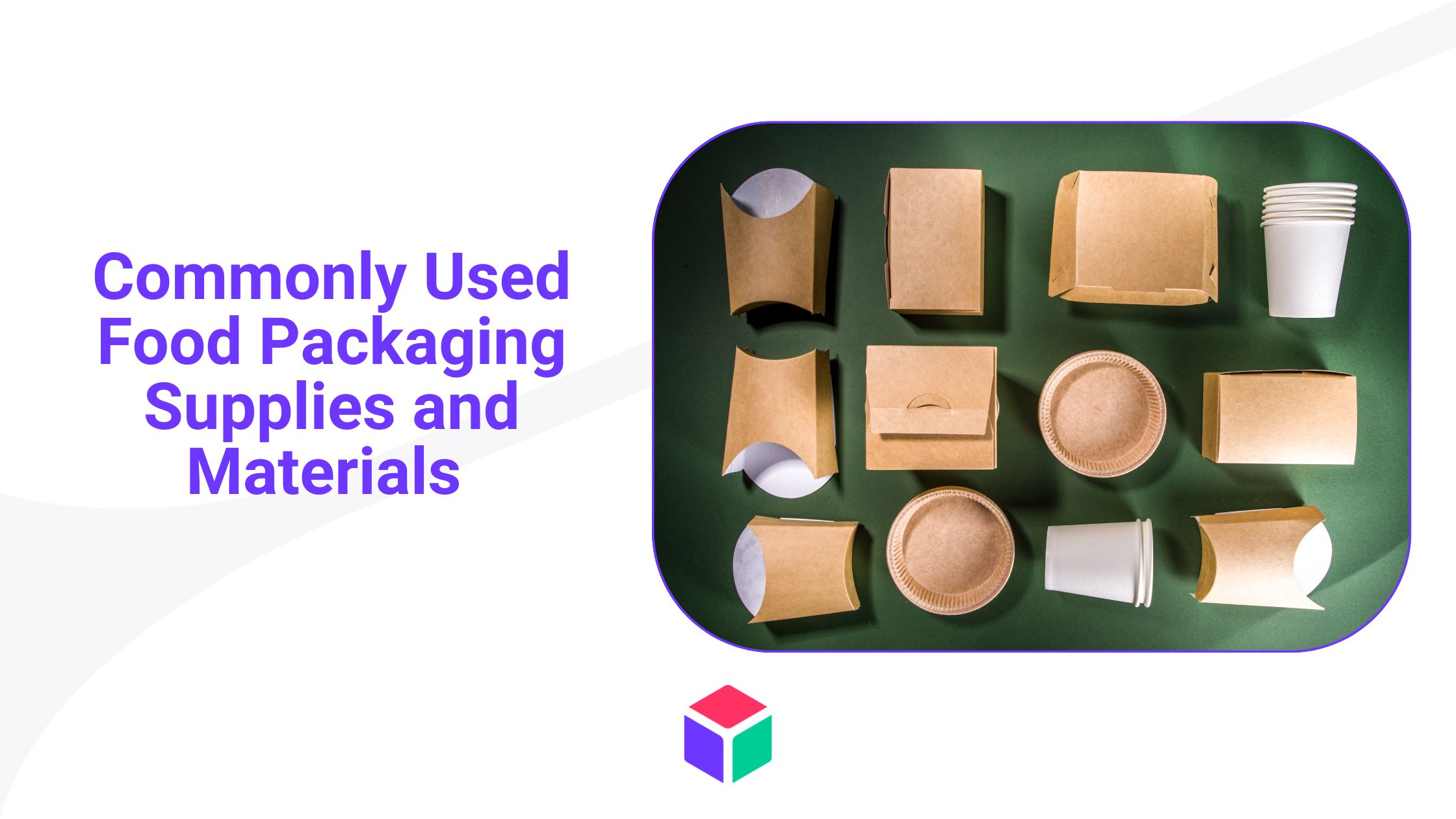 Food
Food Packaging Supplies & Materials All Food Manufacturers Need
We've all been told not to cry over spilled milk at least once in our life. But if you're a food manufacturer whose shipment of milk arrives punctured, spilled, or spoiled, you're entitled to shed a few tears over your lost profits.
Packaging for food requires more specialized products than other industries - in fact, the right products will help prevent food waste.
Luckily, Trinity Packaging Supply has the world's largest catalog of packaging and industrial supplies, meaning finding the right wholesale food packaging supplies is a piece of cake.
While specific types of food manufacturers will require different supplies, these four packing materials will help keep perishable snacks or beverages as cool as a cucumber during shipping.
Learn more about these food packaging staples - and how partnering with Trinity's network of food packaging suppliers can bring you home even more bacon.
Product #1: Shrink Film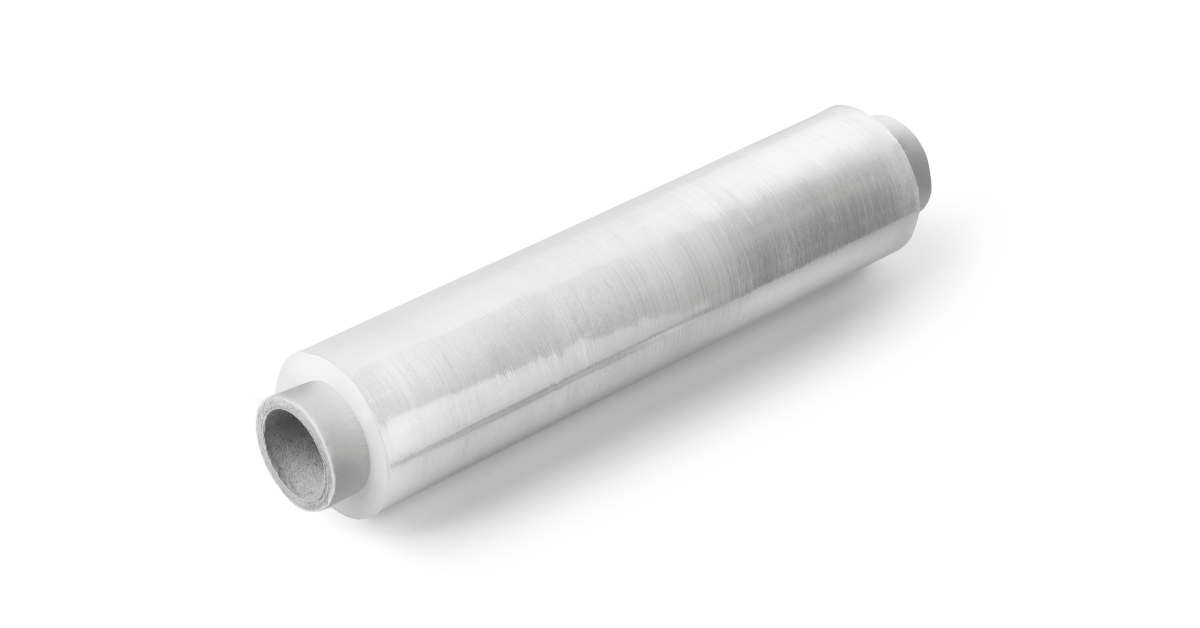 Add a layer of protection to your food products with shrink film.
Shrink film is a plastic film that tightly shrinks and conforms to items when heat is applied. This versatile product helps protect items from abrasions, tears, and damage during transit, and is available in a wide variety of thicknesses, clarities, strengths, and shrink ratios.
Food manufacturing is a heavy user of shrink films since it helps mitigate oxygen from contacting and spoiling food. Two popular shrink wrap types food manufacturers need are:
Antifog shrink film: This type of shrink film is particularly great for food packaging because it helps prevent moisture build-up.
Polyolefin (POF) shrink wrap: This is considered the standard shrink film for food packaging.
No matter what type of shrink film you use, you must ensure that it is FDA approved for food contact.
Product #2: Corrugated Shipping Boxes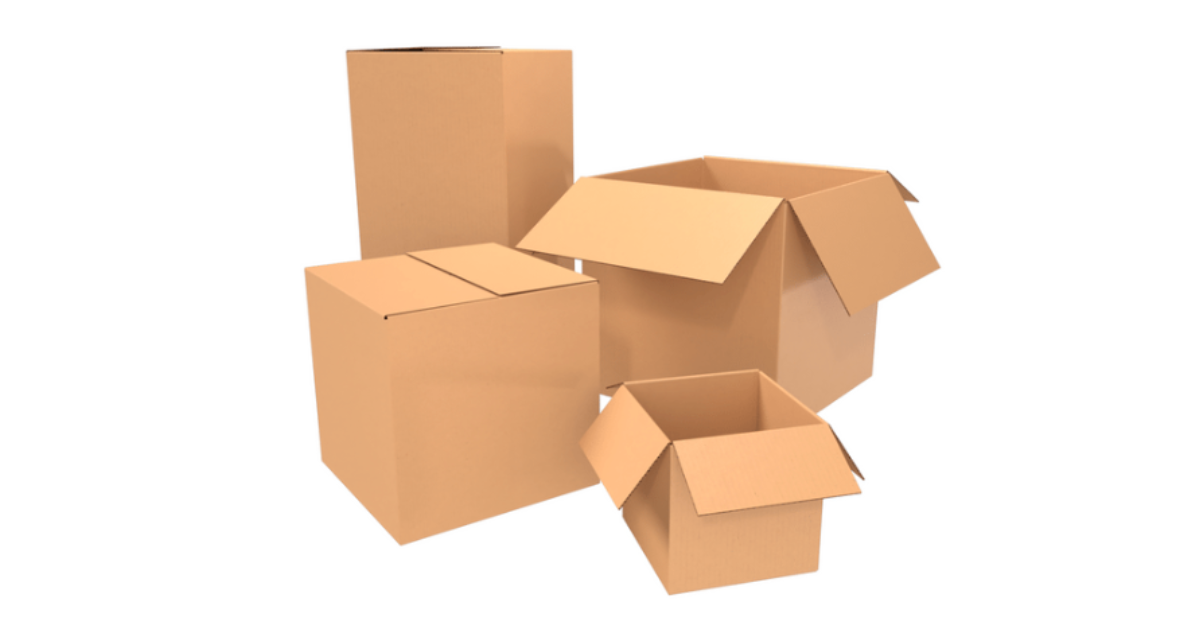 While there are more specialty boxes designed for shipping perishable items, every food manufacturer needs standard bulk corrugated shipping boxes to fulfill their tertiary packaging needs.
Corrugated boxes help house smaller packages during transit, adding a layer of protection so the interior contents aren't scuffed or broken while they're being shipped.
Another benefit to using corrugated boxes? They're lightweight and can help you lower your shipping costs and emissions.
Lastly, corrugated cardboard boxes are made from recycled paper pulp, so you'd be improving your company's carbon footprint by using these wholesale shipping boxes.
Product #3: Pallets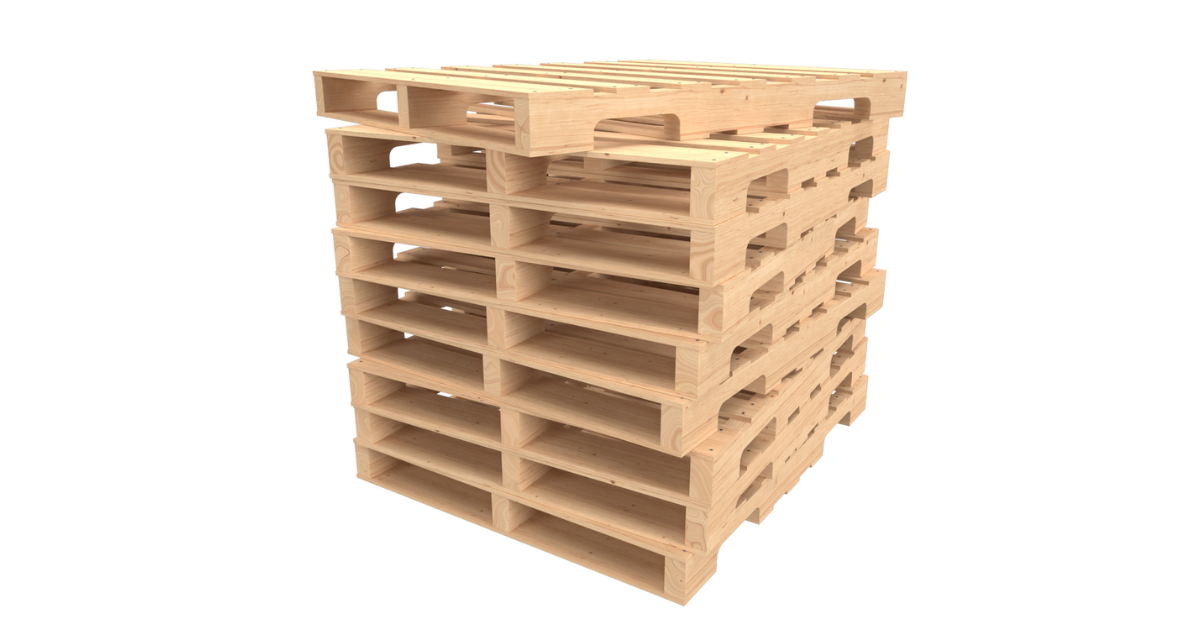 Whatever industry you're in, pallets make the world go 'round.
These powerhouse packaging supplies get your products from A to B safely and securely. When you're sending pallets of food to multiple locations, you need a steady supply of pallets to prevent shortages and food spoilage.
Optimize your food palletizing process by partnering with a wholesale pallet supplier like Trinity. Our best-in-class National Pallet Buyback Program not only helps businesses maintain their pallet supply, but it also:
Adds a secondary revenue stream: Get paid for your broken pallets instead of throwing them away.
Supports sustainability: We're committed to zero landfill waste, and 100% of the wood pallets we buy back are either repaired or recycled and turned into mulch.
Provides data at your fingertips: Instantly access your buyback revenue data through our portal, Trinity Connect.
Interested in learning more about how you can increase your wholesale pallet supply economically and sustainably? Request a quote from one of our pallet pros today!
Product #4: Vented Stretch Film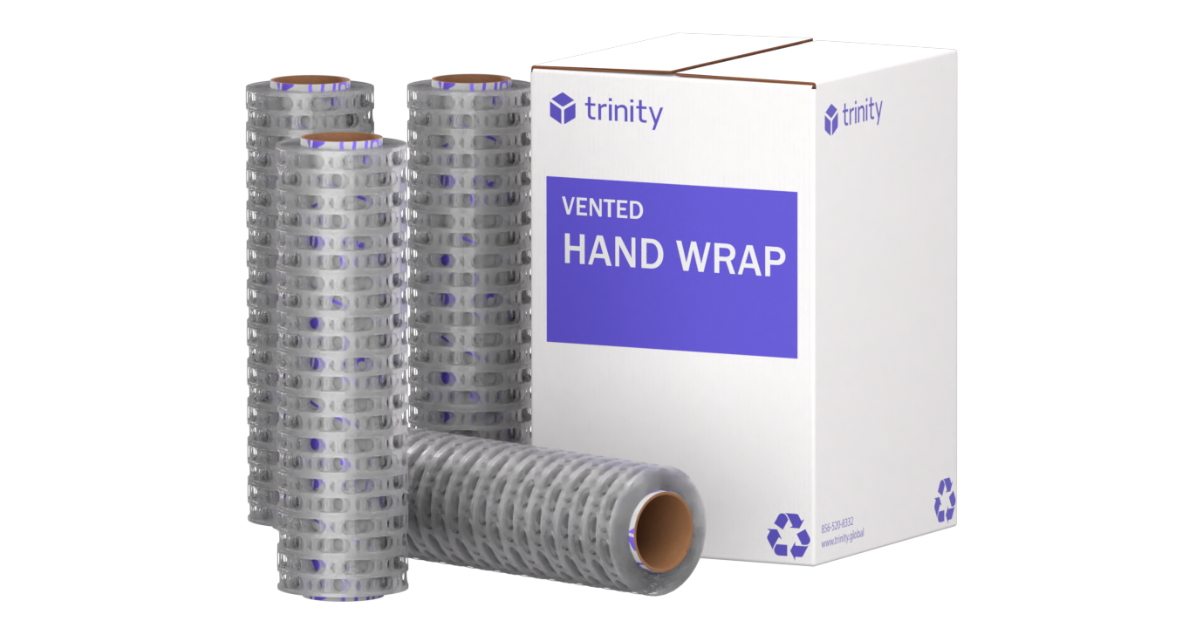 Vented pallet wrap is necessary for all food manufacturers' pallets to keep their products as fresh as possible.
Unlike traditional stretch films, vented stretch film is made with die-cut holes throughout the film that allow for increased airflow. These pre-cut holes help:
Prevent condensation
Better regulate package temperature
Cool the products during shipment
Minimize food waste
Vented pallet film is available as hand film and machine film. It is designed to be used on traditional wrapping machines, so no specialized equipment is required! Plus, it's FDA approved for indirect food contact.
If you're shipping perishables like dairy products, frozen foods, beverages, and fresh fruits and vegetables, you need vented stretch film.
Food for Thought
Finding the right wholesale food packaging supplies may seem like a tough nut to crack.
When you partner with Trinity, we find you quality food packaging products at the best prices and quickest lead times. Plus, when you join our Pallet Buyback Program, you'll earn additional revenue and improve sustainability.
Give our National Account Managers a call at (856) 520-8332 or send us a message for a free quote to see how you can make your food packaging the cream of the crop.