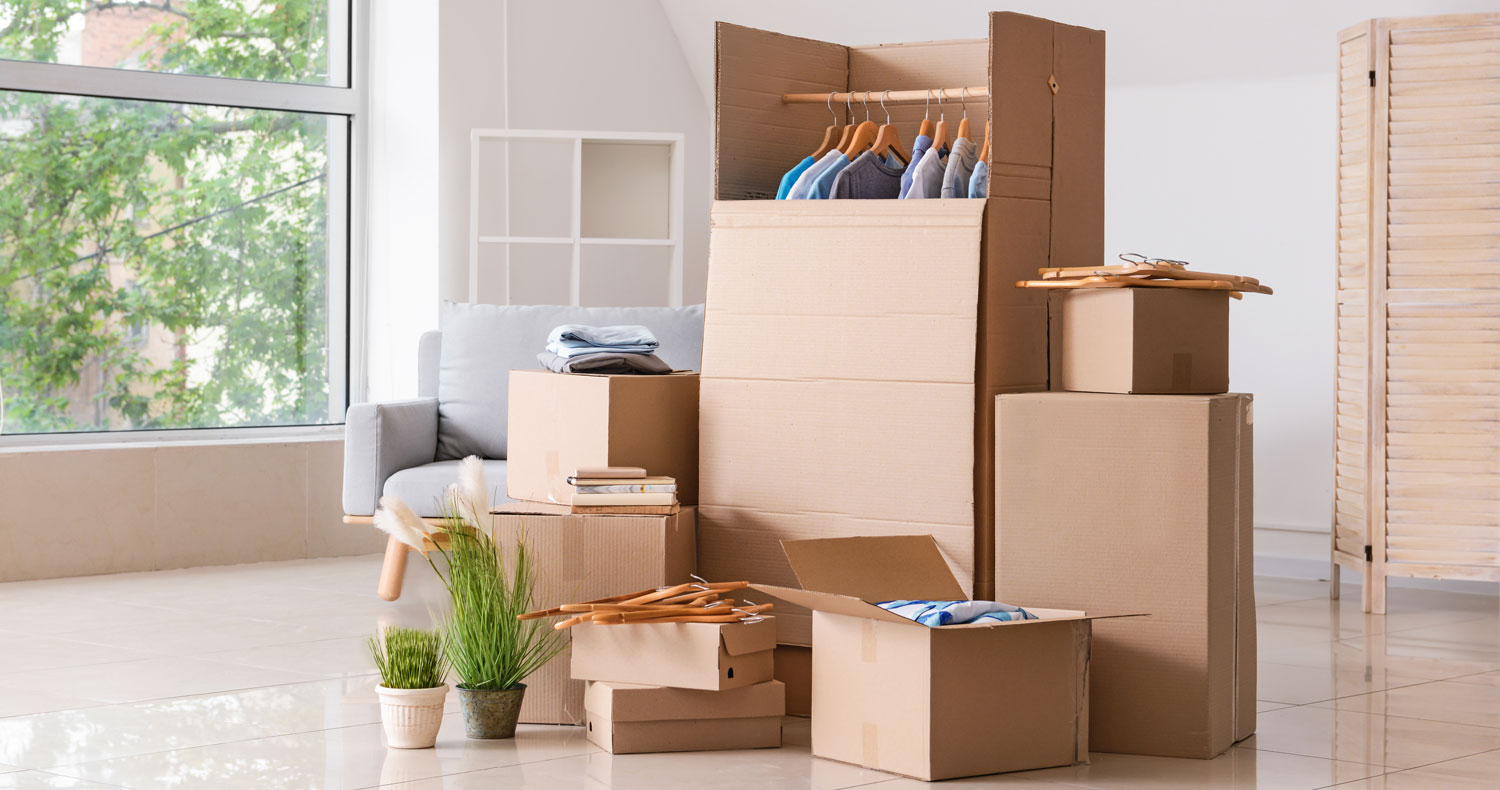 Packing
From Blazers to Button Downs: The Art of Packing Your Closet
Moving can be one of the most stressful events in your life. From prep work and packing to moving day and the dreaded unpacking process, most people find themselves temporarily living out of boxes. And, undoubtedly, there is sure to be a moment when you wonder when you acquired so much stuff.
It may seem appealing to blindly toss everything in your closet into boxes or bags. However, this is going to make life (and getting dressed) more challenging. This is already a stressful time. Don't add to it.
The Closet Clean-Out
The reality is that the more organized you are when you move, the easier it will be to settle into your new place. Get started with a quick and easy closet clean-out. Make sure you are only moving clothing you know you'll wear. Consider sorting your wardrobe into groups – items to donate, sell, discard or pack. Don't overthink it. If you can't remember the last time you wore that business suit, college t-shirt or Taylor Swift inspired cardigan sweater, do you really want to pack it, move it, and unpack it again?
Stock Up on Supplies
Ensure that you have enough supplies on hand to account for your "pack" pile. Sturdy corrugated boxes, garment bags, Sharpie markers, and packing tape are essentials. If you have empty suitcases, duffel bags, or totes, put them to work for you too! And if you're looking for a budget-friendly DIY alternative to garment bags or boxes, try drawstring trash bags. Simply cut a hole at the bottom of the bag and insert the hangers with your clothing – voila!
Prioritize Your Packing
Start packing strategically. Begin by packing seasonal clothing that is out of season. These items won't be in immediate need. This will help make the packing process feel more manageable and allow you to pack in advance of your move. Next, plan for delicate or sentimental items like a wedding dress, vintage clothing, or other heirlooms. This ensures they don't get lost or damaged in the moving day shuffle. Vacuum sealed bags are particularly helpful for protection from bugs, moisture, and air.
As the big day nears, identify the essential items you'll need for the coming days, such as professional attire, toiletries, and undergarments and set them aside. Like your sentimental items, identify who will transport them, how, and when. Now that you're in the homestretch, pack all remaining clothing – keeping as many items as possible on hangers and folded in dresser drawers to make unpacking a breeze. All other items should be neatly folded and grouped. We suggest grouping by article (pants with pants, shirts with shirts, etc.)
Pro Packing Tips
Secure sturdy corrugated boxes in a variety of sizes.
Avoid overpacking boxes or overfilling garment bags. Remember they get heavy quickly and someone must carry them.
Clearly label all boxes and bags.
Ensure all clothing is clean prior to packing. Add a scented dryer sheet in each box or bag to keep your clothing smelling fresh.
If you leave clothing folded in dresser drawers, consider covering them in plastic wrap.