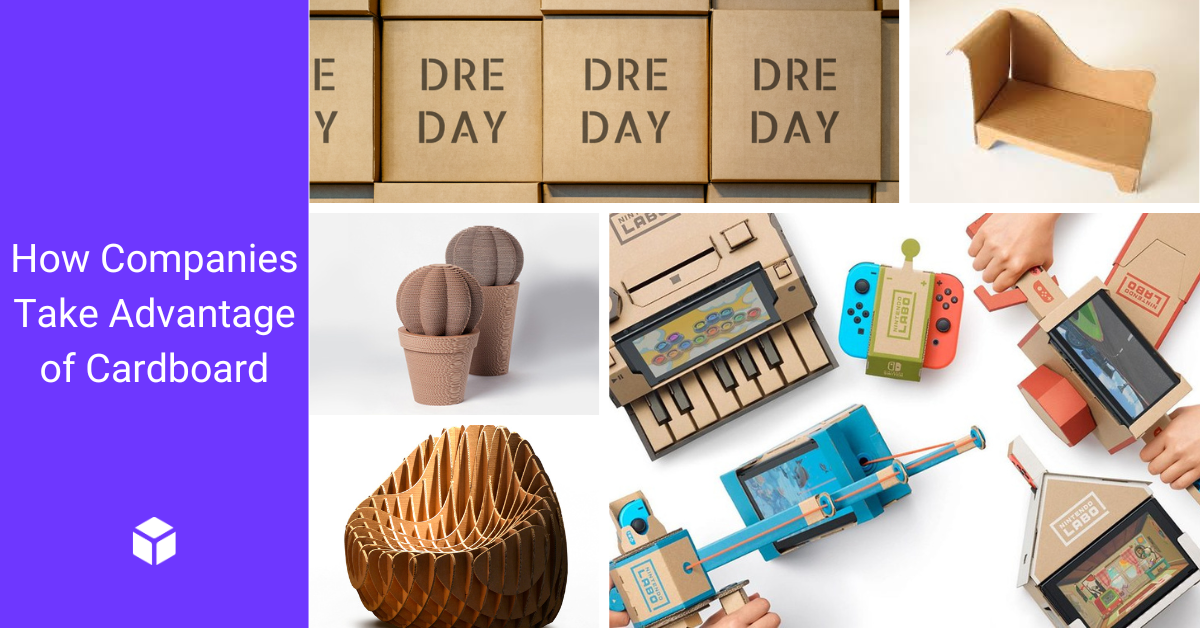 May 2nd, 2023
Updated:  May 3rd, 2023
Corrugated Boxes
How Fortune 500 Companies Take Advantage of Cardboard
What do you associate with cardboard boxes?
Moving often comes to mind, as does packaging, shipping, and storage.
However, some look at cardboard boxes and see opportunities to create something incredible. You can find directions to fun cardboard box crafts (like this DIY Super Mario game) on Pinterest, YouTube, and even our blog!
But what happens when a business embraces the power of corrugated cardboard? The answer: innovative products that wow their customers.
Let's look at how companies like Nintendo, Volvo, and Microsoft have thought outside the box with corrugated cardboard.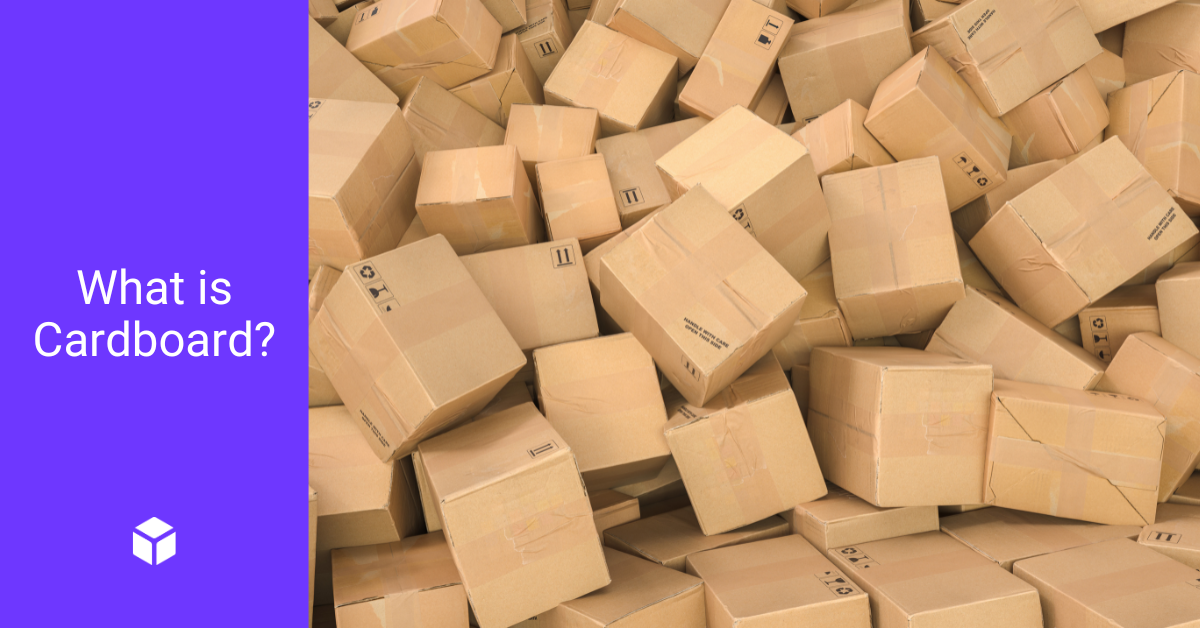 What is Cardboard?
Cardboard is a versatile material created during the 19th century. It is a paper-based material composed of several layers of paper or pulpboard, often with a corrugated or ribbed interior. This design creates a lightweight yet strong material that easily molds into various shapes and sizes.
From packaging and shipping materials to arts and crafts projects, construction, and furniture, cardboard is a cost-effective and lightweight alternative to traditional construction materials that can be used for a variety of applications. Plus, it's recyclable!
Innovative Ways Companies Use Cardboard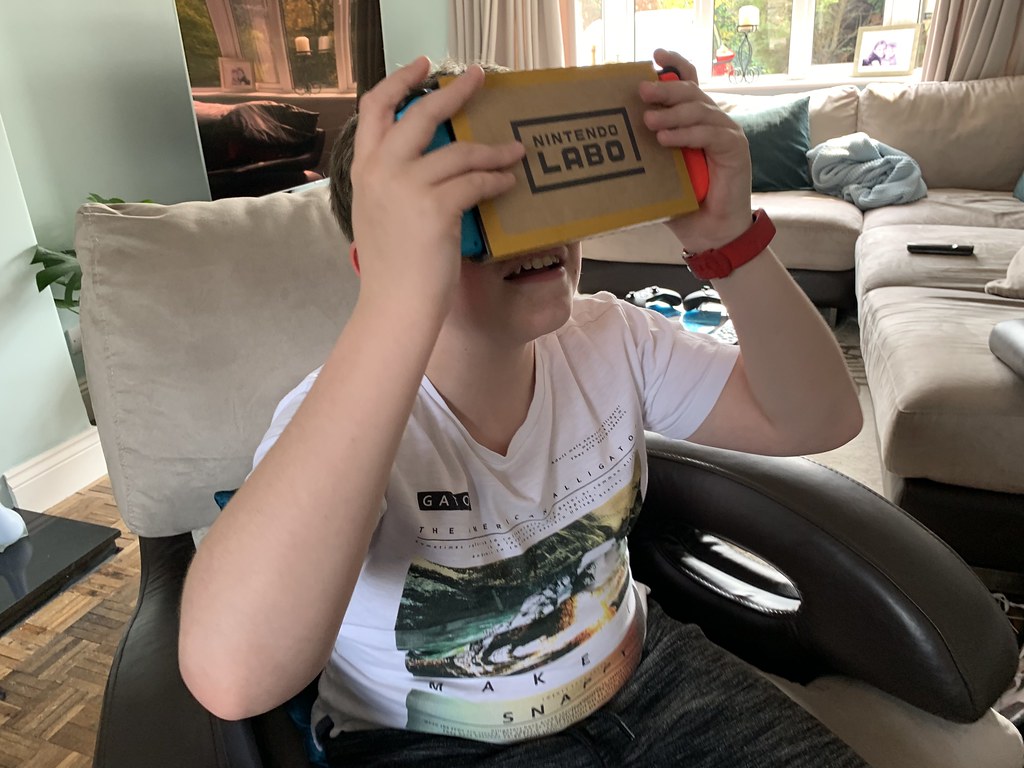 Image credit: Flickr
Nintendo Labo™
Pairing virtual reality (VR) with cardboard crafting? That's thinking outside the box.
In 2018, Nintendo debuted Labo™, a series of individually packaged cardboard controllers (Toy-Cons) that families can build together. Toy-Cons are available in various styles, including elephants, birds, cars, and even a piano!
Image credit: Flickr
Once built, Toy-Con would house a Nintendo Switch and act as a headset for VR games that correspond with the Toy-Con built. For example, a bird-shaped Toy-Con comes with a bird-themed VR game or an alien blaster Toy-Con is accompanied by a game set in outer space.
This immersive experience gives kids and families a hands-on VR experience that is both fun and educational. In fact, these kits encourage children to use their creativity and foster their engineering, design, and construction skills.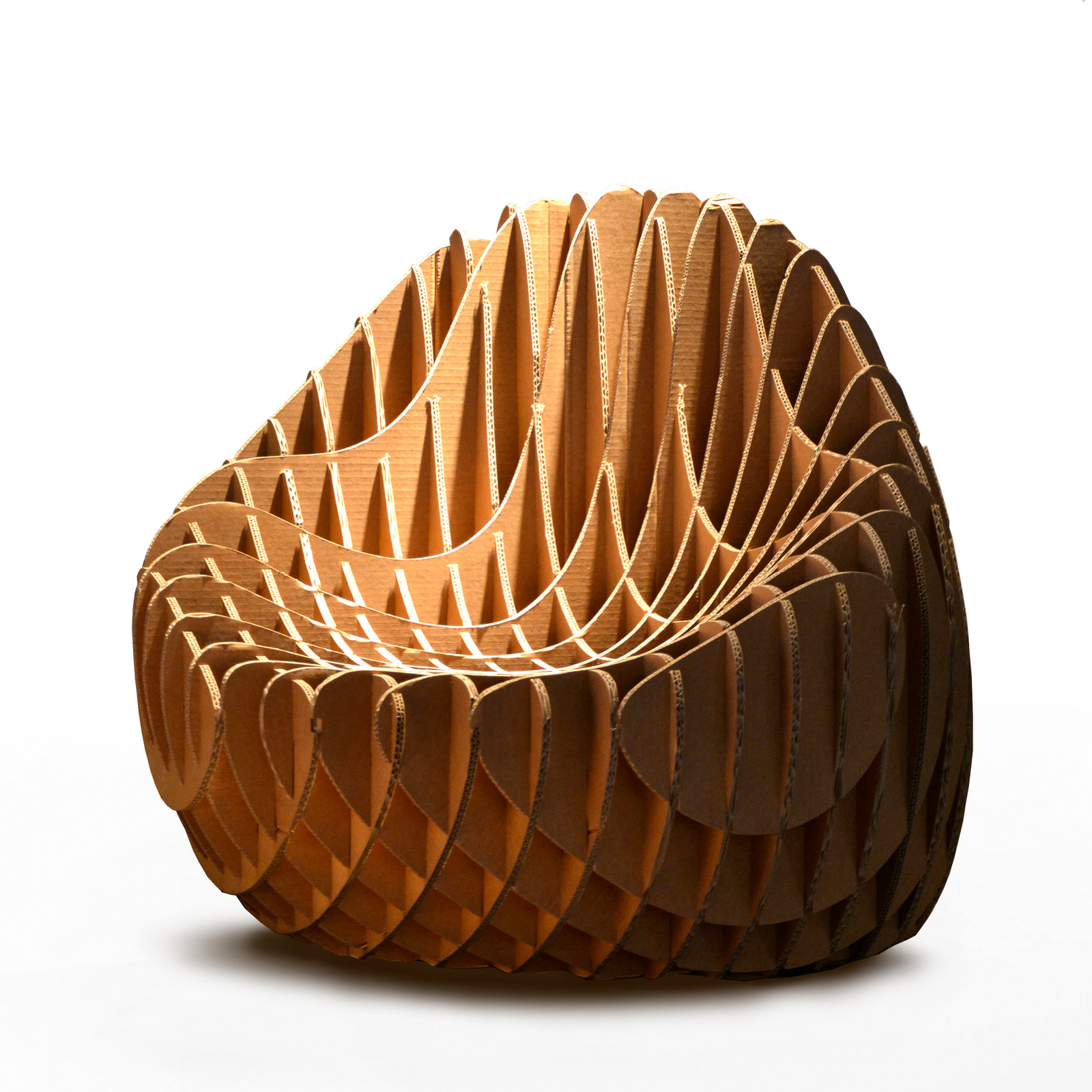 Image credit: Wikimedia Commons
Cardboard Furniture
Cardboard furniture has been gaining popularity in recent years due to its sustainability, affordability, and accessibility during global supply chain delays.
This eco-friendly material is not only practical but also stylish and versatile, making it an excellent choice for those who want to reduce their environmental impact and save money.
One of the most popular cardboard furniture manufacturers is Room in a Box, a sustainable furniture company that creates eco-friendly furniture designed from cardboard. They are most famous for their cardboard beds, which are easy to assemble (they slot together; no tools required!) and come packaged flat in a box.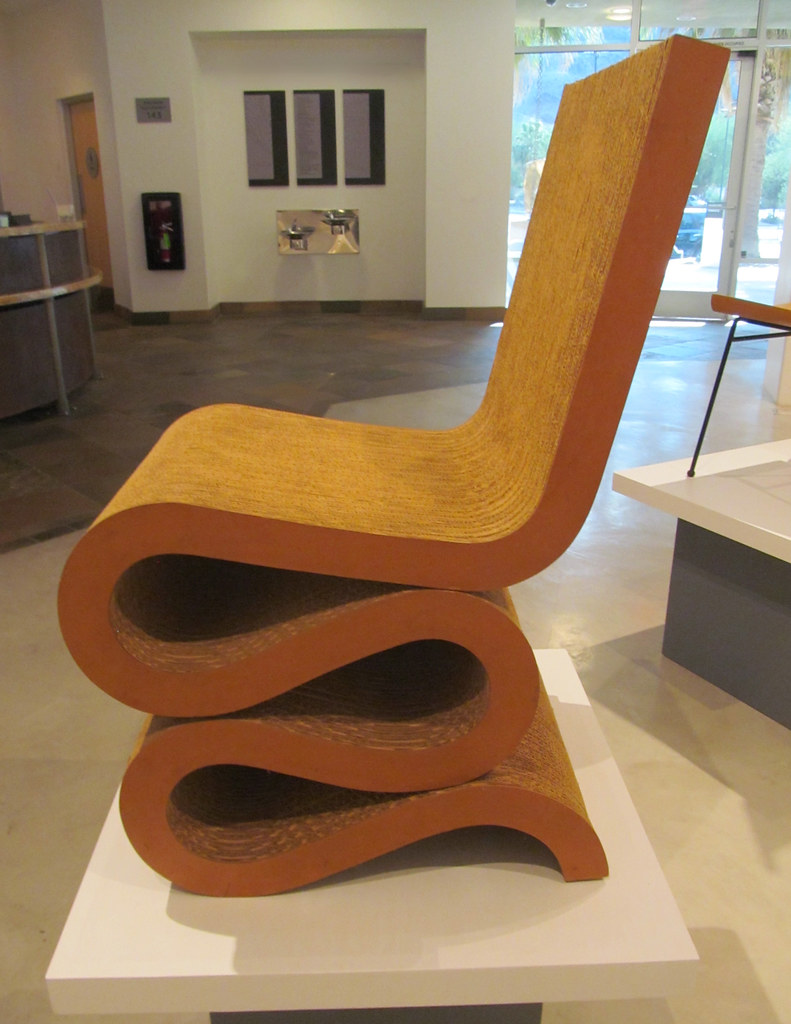 But Room in a Box isn't the first to unbox the secret of using corrugated cardboard for furniture. In 1970, legendary designer and architect Frank Gehry created a cardboard furniture line featuring the famous "Contour" Chair, which made waves for transforming a basic industrial material into a fascinating, functional piece of postmodern design.
Today, you can purchase replicas of Gehry's original design for the not-so-cheap price tag of $1,500, or you can view Gehry's corrugated masterpieces at The Metropolitan Museum in New York City!
META® Materials Cardboard Air Filters
Milan Design Week is famous for extremely stylish clothing, accessories, and…air purifiers?!
Yes! In 2012, META® (formerly Meta Materials), a high-performance materials and surfaces developer, created a sustainable alternative to large, bulk air purifiers specifically for Milan Design Week.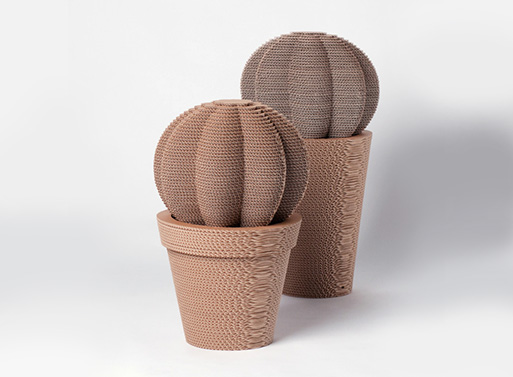 Made from recycled cardboard, these cactus-shaped purifiers use natural substances to clean the air and emit hardly any noise, unlike their traditional metal-and-plastic counterparts.
Although this innovation debuted over a decade ago, many today enjoy creating their own DIY air purifiers from cardboard and other everyday materials around the house. If you want a cardboard air purifier or scent diffuser, you can snag one for under $200 from the Italian design company nextmade.
Volvo's Cardboard Trade Show Booth
Volvo is working toward being carbon neutral by 2040, and its commitment to sustainability extends beyond its luxury vehicles.
For a recent trade show, Volvo partnered with the German and Canadian high-end design studio, Nordwerk, to create a visually stunning yet eco-friendly display. Nordwerk is famous for its out-of-this-world cardboard creations and has worked with some of the world's largest companies, including Microsoft and Adidas.
The result? A jaw-dropping and sophisticated arch created from cardboard that fits together like a puzzle. After adding branding and dramatic uplighting, this incredible design looked more whimsical than industrial!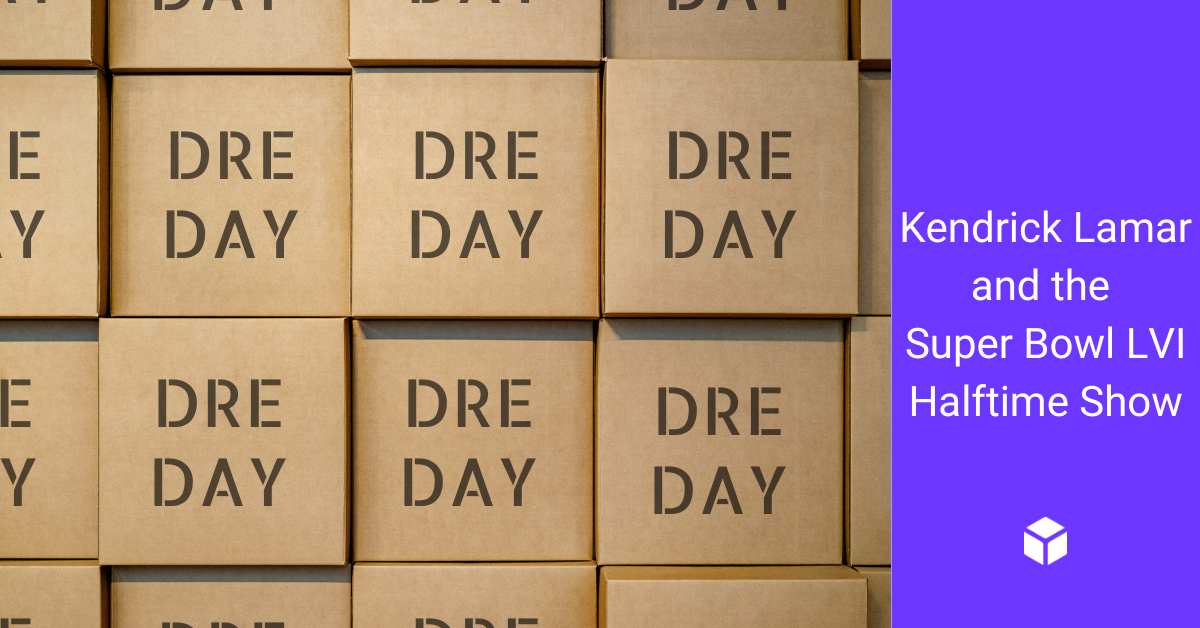 Kendrick Lamar
We can all agree that Super Bowl LVI's halftime show was epic.
What was even more epic? Kendrick Lamar's use of corrugated boxes during his performance.
Designed by famed artist and designer Es Devlin and production designer Bruce Roberts, the halftime show honored Los Angeles and Compton culture, where many of its headlining artists, including Dr. Dre and Snoop Dogg, started their careers.
The cardboard boxes are initially shown overhead in a grid, evoking the cardboard architecture synonymous with LA. However, they have "DRE DAY" stenciled on the front and are inhabited by sash-wearing dancers, creating a celebratory tone that honors Dr. Dre's legendary career.
Try Thinking Outside the Cardboard Box
If you aren't a Fortune 500 company, you can still have fun transforming cardboard boxes into creative, functional pieces. For example, you can:
Create a working solar oven (and make some s'mores!)
Looking for cardboard boxes for your business? Our packaging experts are here to help! Give us a call at (850) 520-8332 or send us a message to learn more about our corrugated cardboard products.