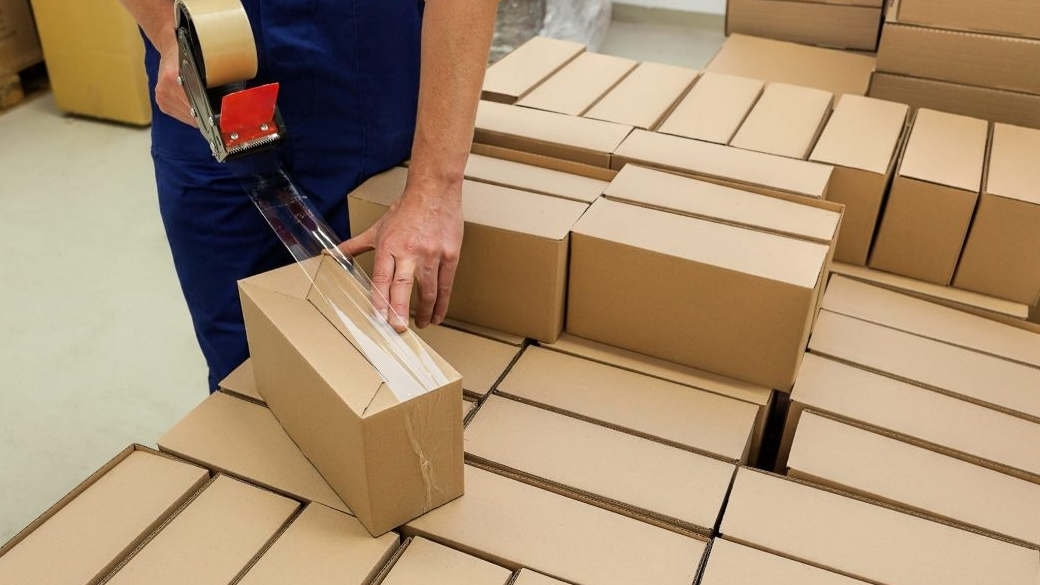 Packing
How to Choose the Right Packing Tape
Packing tape is a fundamental part of the packaging industry. Choosing the right packing tape is crucial in preventing damage and theft and in preserving your company's reputation. Considerations when choosing packing tape include grade, environment, substrate, application method and quality. Packing tape is predominantly available in hot melt and acrylic. It can be handled by hand or machine. Other considerations are thickness, tensile strength, adhesion to steel, and elongation percent at break. Here are more details on each of these factors.
Considerations in Choosing Packing Tape
Grade refers to the thickness of the tape backing and the level of adhesive applied. Factor in the carton size, the weight of the contents, and the production and shipping environment where it is being used.
Lower grades provide thinner tape with weaker tackiness, which is fine for lightweight carton sealing.
Higher grades include thick tapes with a lot of adhesives. They provide maximum holding power and tensile strength, ideal for heavy-duty sealing.
Environmental factors need to be considered. Think about how your products are being produced, stored and transported/shipped. Temperature, humidity, and dust will affect the stickiness of the tape.
Substrate (adhesion surface) refers to the area where the tape is applied. Depending on what kind of carton you are sealing, whether corrugated, recycled, thick, double wall, printed, or waxed, you may or may not need to be more particular with what kind of tape you use. Recycled carton, for example, needs stronger tape adhesion than standard boxes.
Application method refers to whether the tape can be applied manually or using a hand-held dispenser or automated using an automatic case sealer. This will affect the type of tape you need. Make sure your warehouse has a method that works efficiently.
Manually applied tape is easy to unwind and has good tack when it first grabs on to a corrugated surface. It has a strong film backing to prevent stretching and breaking. Quiet tapes for those working near others.
Automated: Tapes applied by machine are easy unwind to reduce tape breakage from stretching and tearing when applied. The automated method allows for instant adhesion where cartons have to be palletized right away. Water-activated or hot-melt tapes are best applied using a machine.
Tape Quality affects the working ability of your system. A good quality tape with high tensile strength and elongation percent at break is less likely to break or tear, letting your system run smoothly and on time. Tape quality inconsistency can create packaging line setbacks and cost you money. Make sure your tape is easy to unwind, maintains good adhesion to a corrugated surface, and delivers the strength and durability needed for the distribution network.
Types of Packing Tape: Hot Melt Tape vs. Acrylic Tape
There are two types of plastic tape, namely hot melt (synthetic rubber) and acrylic (water based acrylic). Trinity offers hand-grade and machine-grade rolls of both. They are comparable in price and available in both premium and economical grades.
Hot melt tape is ideal for shipping, short-term storage, box/carton sealing, overstuffed boxes and boxes/cartons with a great deal of recycled content. Characteristics include:
A higher adhesive character than acrylic
Flexible, performs better than acrylic under constant strain or stress
Superior holding power and tensile strength
Quick tack
Performs well in 45-120 degree temperatures
Easy to unwind, seals consistently and reliably machine-grade hot melt tape generally performs more reliably than machine-grade acrylic tape
Acrylic tape is ideal for long-term storage in low or high humidity. It can handle extreme temperatures (such as refrigeration) better than hot melt tape. Often considered more economy grade, it is used for lightweight carton sealing/closing. Characteristics include:
Unlike hot melt tape, it resists the yellowing often caused by oxidation
Performs well in 32-140 degree temperatures
Choosing the right tape that takes into account the above factors is crucial to ensuring secure seals. We'd love to help you explore our packaging inventory and find the right solution for your unique business needs. Contact us today at (856) 520-8332!