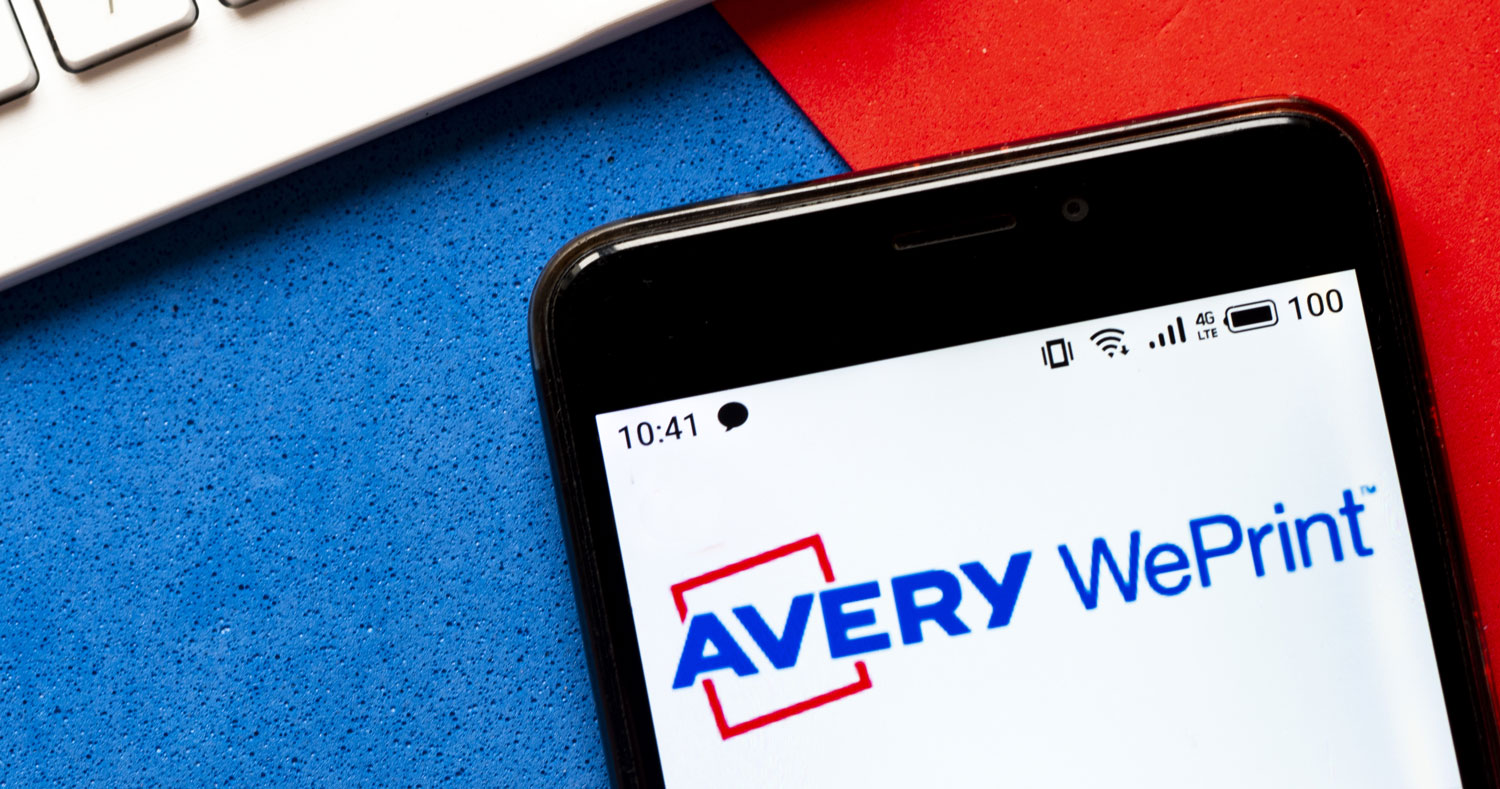 Labels
How to Print Avery Labels
These days, you don't have to go to a print shop to get professional, customized labels for your project. You can print them at home! Avery labels are one of the most popular brands of printable labels on the market, and with a little know-how, you can use their templates to create and print perfect labels every time.
Here's how you can print your labels at home or the office.
1. Choose the Right Labels.
There are a few factors that can help you pick the right labels for your printer and your project.
Avery labels can potentially be used in inkjet and laser printers. However, they may smear if used in an inkjet printer and inkjet labels will crack or peel. Make sure you check which type of printer you have and purchase labels accordingly.
It's also important if you're planning on using label sheets that aren't the size of a standard sheet of paper that you make sure your printer can adjust to the label's sheet size. For instance, 4x6 labels aren't compatible with all printers.
Along with your printer, you'll need to take your project into account when you're purchasing labels. Some labels can print from edge to edge. Others may have a margin around the edge, intended to stay blank. Each has its place. For instance, edge-to-edge labels are great for product labels while labels with margins are great for address labels.
2. Match the Template to Your Label.
One of the most common issues people have when printing labels is that the template doesn't match the label exactly. The easiest way to make sure you're using the right template is to check the label packaging for the product or template number.
Click on this link and enter the product number found on the packaging or on the label sheet itself to find templates that will work with your labels.
Make sure you use exactly the right template to save yourself a headache when it's time to print!
3. Design Your Label.
Now for the fun part!
Be sure to take notice of the printable areas on your labels before you get started. This is so you can make sure important design elements aren't in danger of being cut off. Avery labels utilize a safety area (the center area of the label), a margin (where you can expect designs to cut off), and a print-to-edge area that can be utilized for edge-to-edge printing, though some of this area will be cut off.
One of the easiest ways to design your labels is to use Avery's free design software. There, you will find pre-designed templates that you can fill with your information or edit to suit your needs, or you can design your labels from scratch.
4. Set Up Your Printer.
Every printer is different, but most of them share some settings in common that will help you print labels successfully.
Start by setting your sheet or paper size to the size of the label sheet.
Make sure the paper type or media type setting is set to 'label' so the printer feeds the paper through at an appropriate speed. If your printer doesn't have a label setting, try cardstock, premium, or heavyweight settings for similar results.
Set the scale at actual size or 100% and do not use the 'fit to page' setting.
If your labels are glossy, make sure you use a plain paper or normal setting in the paper quality area. For non-glossy labels, use the 'best print quality' setting or your printer's equivalent.
We recommend running a test print on a plain sheet of paper first. This is to check for any issues before printing on labels. This is a great way to make sure you know which way the paper in your printer feeds so your design lines up with the labels, and it also gives you an opportunity to see what your design looks like in real life. If the test sheet looks okay, print a single sheet of labels to check how your design works on the actual labels.
5. Print!
You're ready to print! Start by fanning through the pages so they don't stick together. Then, place your labels in the printer the appropriate direction, but don't overfill it! You should only use about ½ the paper capacity when printing labels. If you're only using a few sheets of labels, you can add plain paper underneath so to help the labels feed through better. Adjust the paper guides so that they're fitted but not applying pressure to the edges of your labels.
Make sure you save your template for future use.