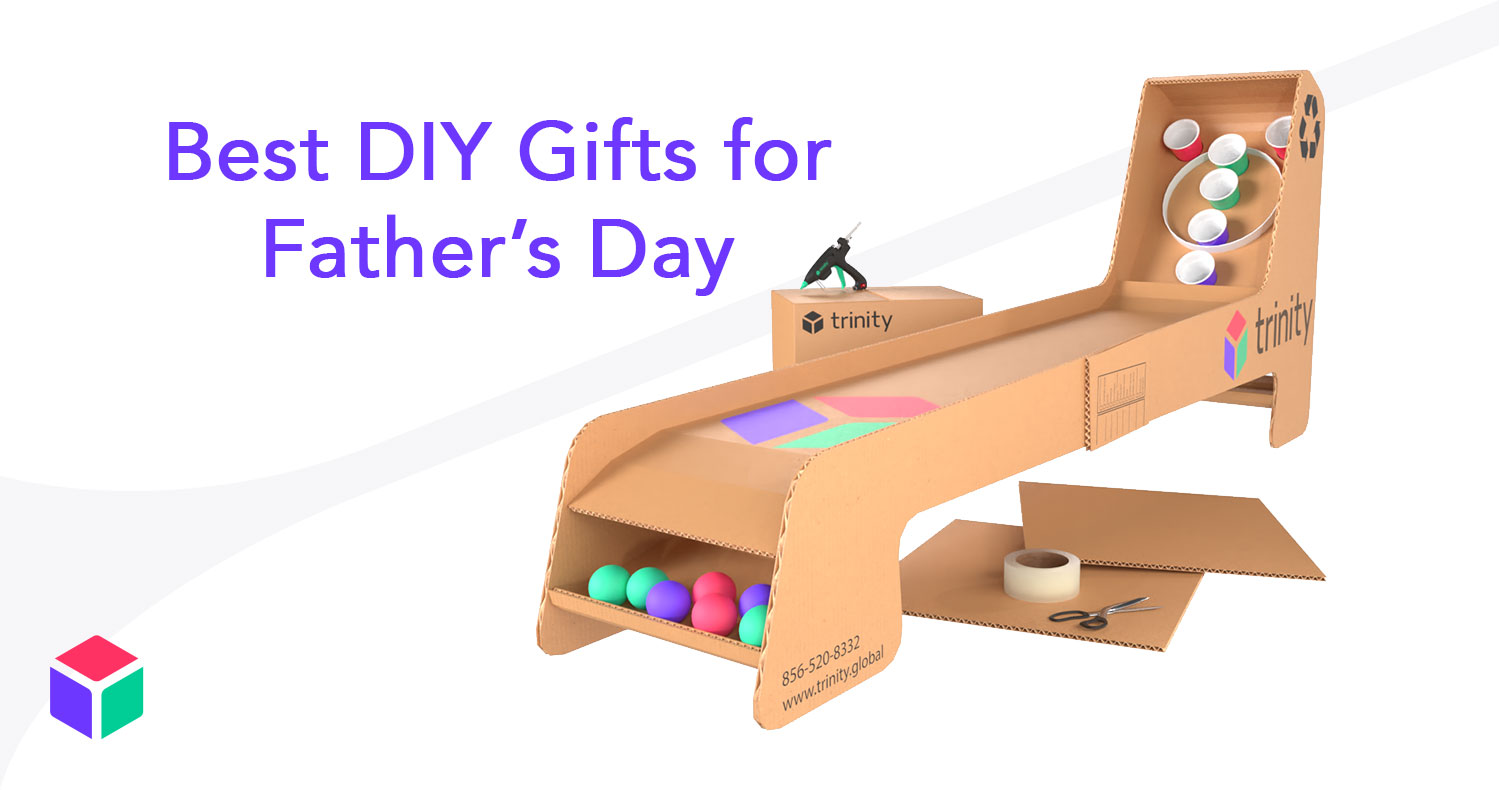 DIY
Last-Minute Father's Day 2022 Gifts That Kids Can Make
The year is racing by, and Mother's Day just finished, which means Father's Day is quickly approaching. Dad is often the most difficult person in the family to shop for. He seems to need very little, yet always provides for the people he loves. Whether it's trying a new sport, enjoying new foods, or even repairing your car, dads are always there to support you. While store-bought gifts are convenient, the father who has everything would likely prefer something more personal, such as a handmade or unique gift. So, what do you do if you have a wonderful dad who deserves a special present this Father's Day 2022? Check out these 3 Father's Day gift ideas that kids can create using corrugated boxes.
Cardboard Skee Ball Game

Most dads love a game of Skee Ball. Invented by Joseph Fourestier Simpson, this iconic arcade game is played around the country by people of all ages. It is actually one of the very first arcade games. The original Skee Ball alley was 36 feet long but was reduced down to 10 feet to allow more players to play. However, most need to go to an arcade nowadays to be able to play Skee Ball. Make your dad smile this Father's Day with his very own personal Skee Ball Machine using cardboard boxes.

Cardboard Box Logo Coasters

Handmade coasters are one of the coolest items you can make for your dad. Not only do they have a cool exterior look, but they protect the surface of almost any type of table where a person might leave a drink. It's also a good way to recycle cardboard.If you have cardboard lying around, turn it into awesome coasters your dad can use every day. To create each coaster, you'll need basic items like glue, scissors, and extra cardboard. Here is a quick tutorial on how to make cardboard coasters. The coasters make fantastic presents and are simple, affordable DIY gifts.

Cardboard Apple iPad Case

The Apple iPad has been around for over a decade and has changed the way we view computers. They can be used for personal and business reasons, which makes them one of the best dad-owned items. Make sure to protect Dad's iPad with this functional cardboard iPad case that you can customize to look awesome too. Not only is it a one-of-a-kind, unique piece, but you will also be recycling cardboard that would have otherwise gone in the trash.

These easy handmade crafts using cardboard boxes are sure to bring a smile to your father's face and possibly a jump of joy. He most likely has enough socks, ties, and gadgets, but not something handmade. No matter which Father's Day craft idea you choose, it will be the perfect cherry on top of a day filled with fun and smiles.