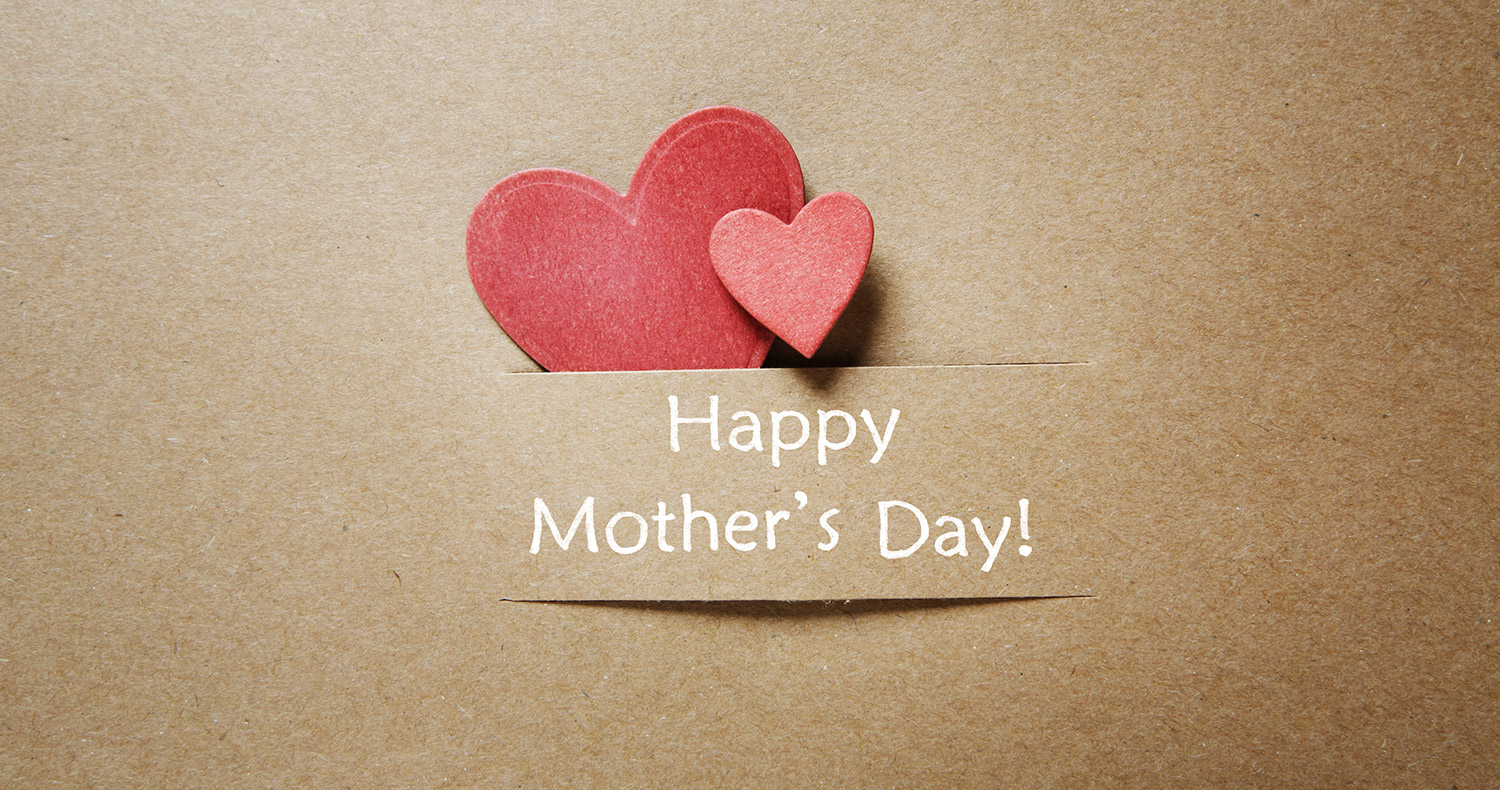 DIY
Mother's Day 2022: Top 5 Gifts Moms Love Receiving on Mother's Day
We don't need a special occasion like Mother's Day to tell our moms how much we love them. However, Mother's Day is a special day that reminds us how grateful we are to have the incredible women in our lives who are willing to sacrifice just about everything to make our lives special. This Mother's Day 2022, make your Mom feel extra special. If you're still searching for that perfect Mother's Day gift, check out these top 5 gifts that moms love receiving every year that are better than flowers.
Personalized Gift Baskets & Boxes

When it comes to gifts, gift baskets are one of the best options for moms. From the beautiful branded packaging to the gift itself, moms love a gift that's full of goodies that are tailored around their favorite things. There are a ton of options out there when it comes to Mother's Day gift baskets and boxes. You can get her pampered with a head-to-toe spa basket, a goodie basket with cookies, or even a wine and cheese basket for a special night. It is easy to customize and personalize a themed gift basket for Mom that reflects the things she loves. Here are 25 examples of Mother's Day gift baskets that will make your mom smile for days. The best part is, if you can't see her in person on Mother's Day, you can have the basket delivered to her home to surprise her on this special day.

Family Pictures & Photos

Pictures are powerful and can bring a smile to our faces as they remind us of our favorite memories. Moms, in particular, usually have that one favorite photo. However, whether they keep it at home or at work, it is almost certain to fade at some point. After all, no matter how diligently you care for your photos, they will eventually fade.

So, why not buy your mother a photo she'll love to look at this year? Perhaps include a meaningful statement so that your mother understands how much you care about her. It's one of the greatest presents, especially in the form of prints, for someone who is passionately devoted to memory or grandkids.

Check out these 23 DIY Personalized Photo Gifts that will make your mom smile.

Cakes, Chocolate, & Dessert

Moms love gifts that come from the heart, but sometimes, all it takes is dessert. Whether it's a classic box of Godiva chocolates, freshly baked cookies and brownies, or even a delicious cheesecake from the Cheesecake Factory, desserts are almost a never fail when satisfying mom on Mother's Day. However, packing fragile items like homemade desserts is extremely important as they can get ruined easily, but that is where you won't need to worry if you order goodies from a bakery that ships nationwide. The best part is some of the most delicious desserts are pre-packaged and ready to ship to Mom immediately.

Check out these 16 Mother's Day dessert ideas.

Spa + Massage

Sometimes, all moms want is a day of relaxation and rest. What better way to treat your mom than with a relaxing spa package with a massage. Locations such as 4-5 star hotels, Milk and Honey Spa, and other local businesses can assist. Most treatments include everything you would expect from a luxury spa including massages, facials, a sauna, and sometimes even gyms or hair salons. But, if you want to treat your mom to something extra special, check out these 9 spa getaways that will make sure to pamper her and give her the much-deserved break she needs. Remember, it's not just about the massage or facial, it's also about recharging.

Mother's Day Card

Even though getting a gift is very thoughtful, greeting cards with a heartfelt message are sometimes just as thoughtful. Cards may seem like something so simple, but they truly do make an impact, especially with handwritten words and memories.


Most grocery stores carry a variety of Mother's Day cards, but sometimes you want something that's a bit different. Check out these 32 DIY Mother's Day cards that are actually easy and fun to make.