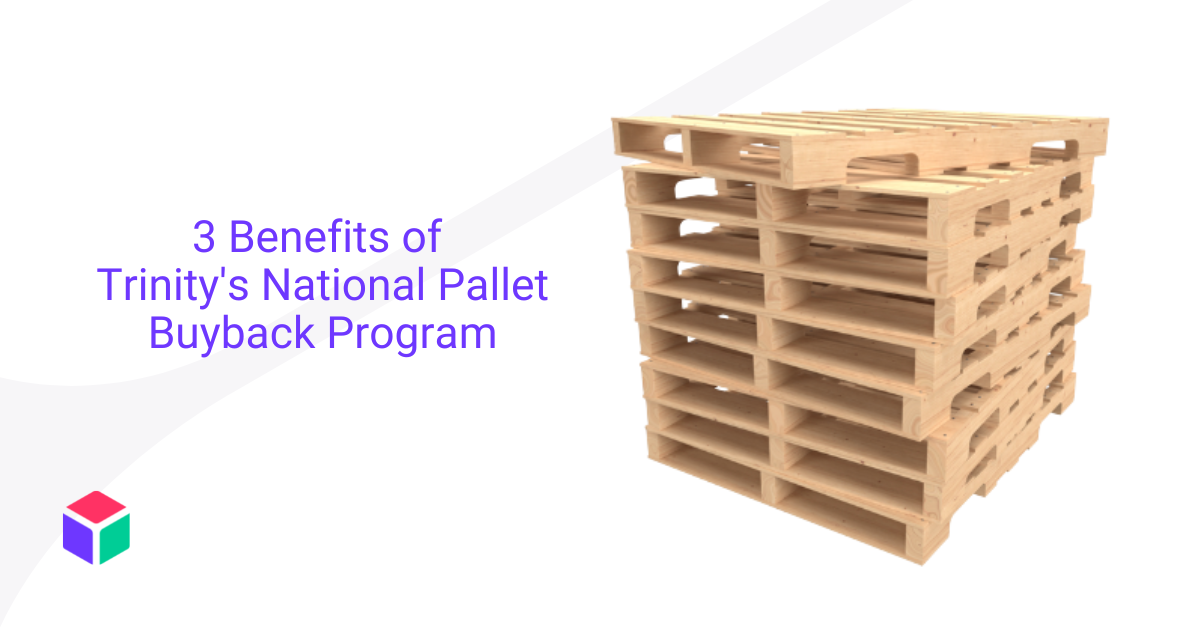 National Wood Pallet Buyback Program: Better for Business & the Planet
Fact: Wood pallets are a cornerstone of shipping and packaging. Just about every business that handles products of any type needs wooden pallets.
However, there are only so many pallets to go around. And when everyone needs pallets to keep their supply chain running smoothly, this can create supply and demand issues.
Luckily, we've developed an industry-leading initiative to incorporate environmental sustainability into the pallet-buying process by creating our National Pallet Buyback Program.
Through our pallet buyback program, Trinity can help our customers:
Reduce their environmental impact
Avoid the stresses of wood pallet shortages
Improve their bottom line.
Learn more about the benefits of our National Pallet Buyback Program and how partnering with Trinity can help solve your pallet problems.
3 Benefits to Trinity's National Pallet Buyback Program
There are many benefits to working with Trinity and our pallet program to source and recycle wooden pallets, from our focus on eco-friendly packaging to our credit and revenue resources that work with your existing needs to improve your bottom line.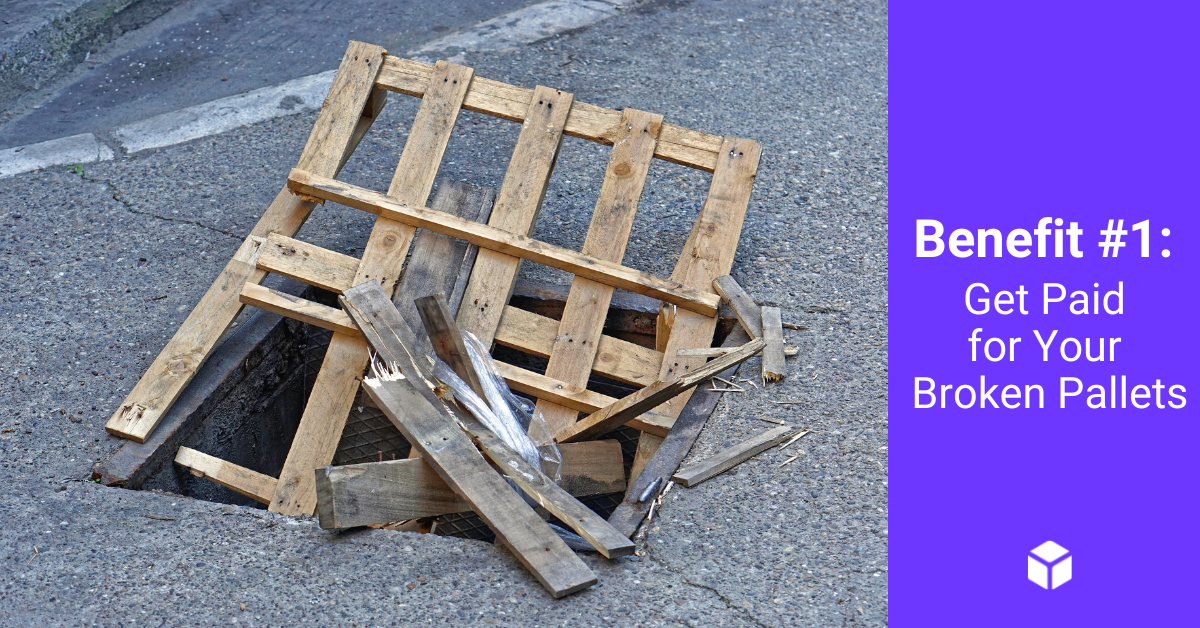 Are You Throwing Away Money?
Did you know that most broken pallets are repairable using their pallet core?
As a member of our National Pallet Buyback Program, Trinity will take your old, broken pallets to one of our 300+ pallet yard partners and repair the pallet cores or recycle the raw materials.
In return, you get credit and assistance sourcing the wood pallets you need to run your day-to-day operations. This ensures that you have a steady supply of pallets at a better cost.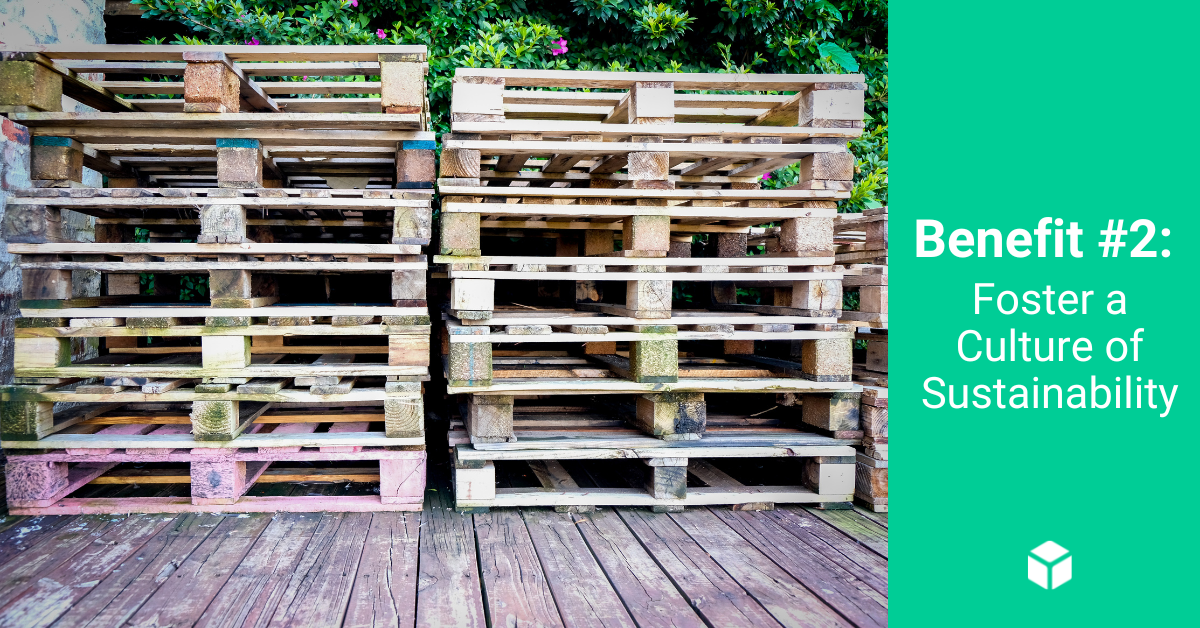 Support Sustainability
Developing eco-friendly processes is more important than ever, particularly in the shipping and logistics industry. Trinity has committed to zero landfill waste, and we'd like to help our customers on the road to sustainability and climate-friendly practices.
Instead of trashing your broken wooden pallets, why not join us on our mission to create a more environmentally sustainable industry?
All of our wood pallets are repaired and redistributed, or recycled and turned into mulch, reducing our landfill waste as much as possible. Our National Pallet Buyback Program ensures that your company's commitment to the environment becomes a part of your everyday operations.
Take Sustainability to the Next Level
If you're looking to make more of a positive environmental impact, our team can provide a variety of sustainable products outside of wood pallets. We offer:
Truly biodegradable stretch film
Void fill alternatives that replace packing peanuts
Ways to use less plastic and save you money throughout your packaging processes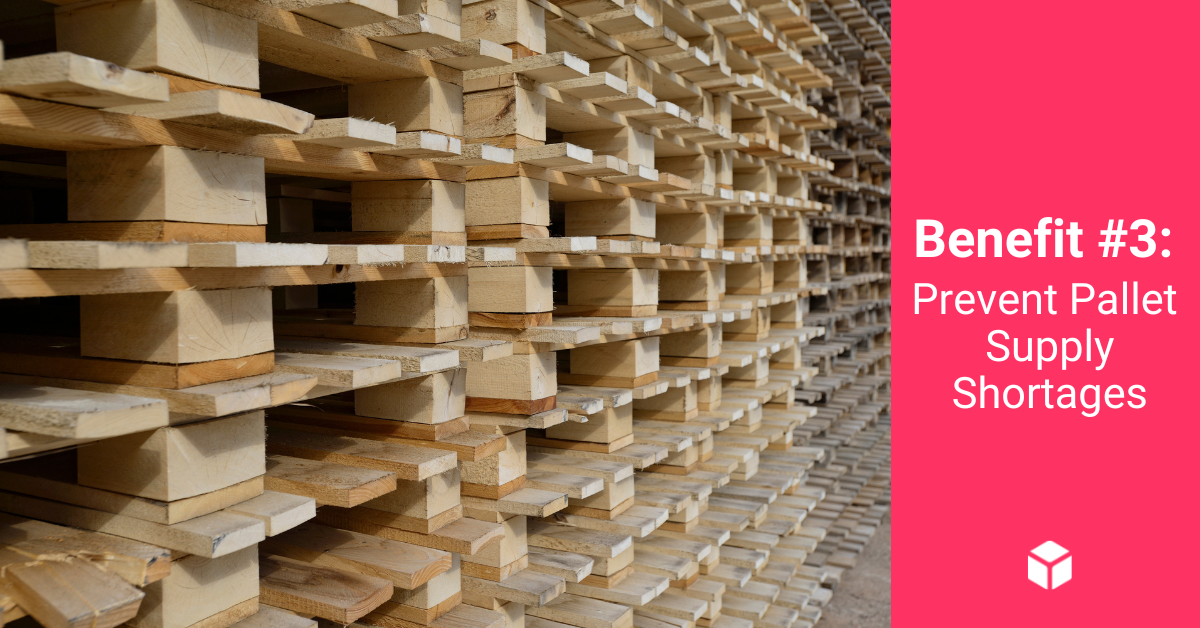 Shortages? Not Here.
Beyond the eco-friendly benefits of our wood pallet buyback program, we've also created a way to protect against the threat of pallet supply shortages.
It's no secret that the industry has faced supply struggles over the last few years, and we've all been affected.
By joining our program, you'll have access to over 350 pallet yards. Because we're able to provide them with raw materials and repairable pallet cores, we have a steady, renewable supply of wholesale pallets we can offer our customers.
Not a Trinity customer? No problem! Call us at (856) 520-8332 or email us at info@trinity.global to get started.
"Trinity helped keep our business running during a very challenging supply chain by keeping us supplied with pallets at a moment's notice," the Senior Management of Procurement for a leading food manufacturer said. "Trinity was very flexible and creative to get us pallets to our plants when other suppliers could not perform."
We only need to know how many broken pallets you have, and how often you want them picked up, then we'll take it from there!
Wait...There's More?!
Our program includes analytics to help you see the impact in real-time. Easily track your pallet buyback revenue using our dashboard, so you can:
Save time and money
Reduce your carbon footprint
Secure a supply of pallets to prepare better for whatever the future holds
Your dedicated Trinity National Account Manager will help you on your way to becoming a more profitable and eco-friendly company. Take note of how many broken pallets you have and we'll help create a pick-up schedule and maximize your pallet buyback revenue.
Your Partner for Quality Pallets & Packaging Supplies
In addition to packaging's largest catalog, we have a proven track record of empowering businesses and helping them achieve incredible growth. Not only have we been named one of Inc. 5,000 Fastest-Growing Companies in America seven years in a row, but we are an Inc. Power Partner, which recognizes the top B2B companies internationally.

Are you ready to take your wholesale pallet business to the next level? Call one of our pallet pros today at (856) 520-8332 or schedule a free consultation to learn more about our recycled pallet program.