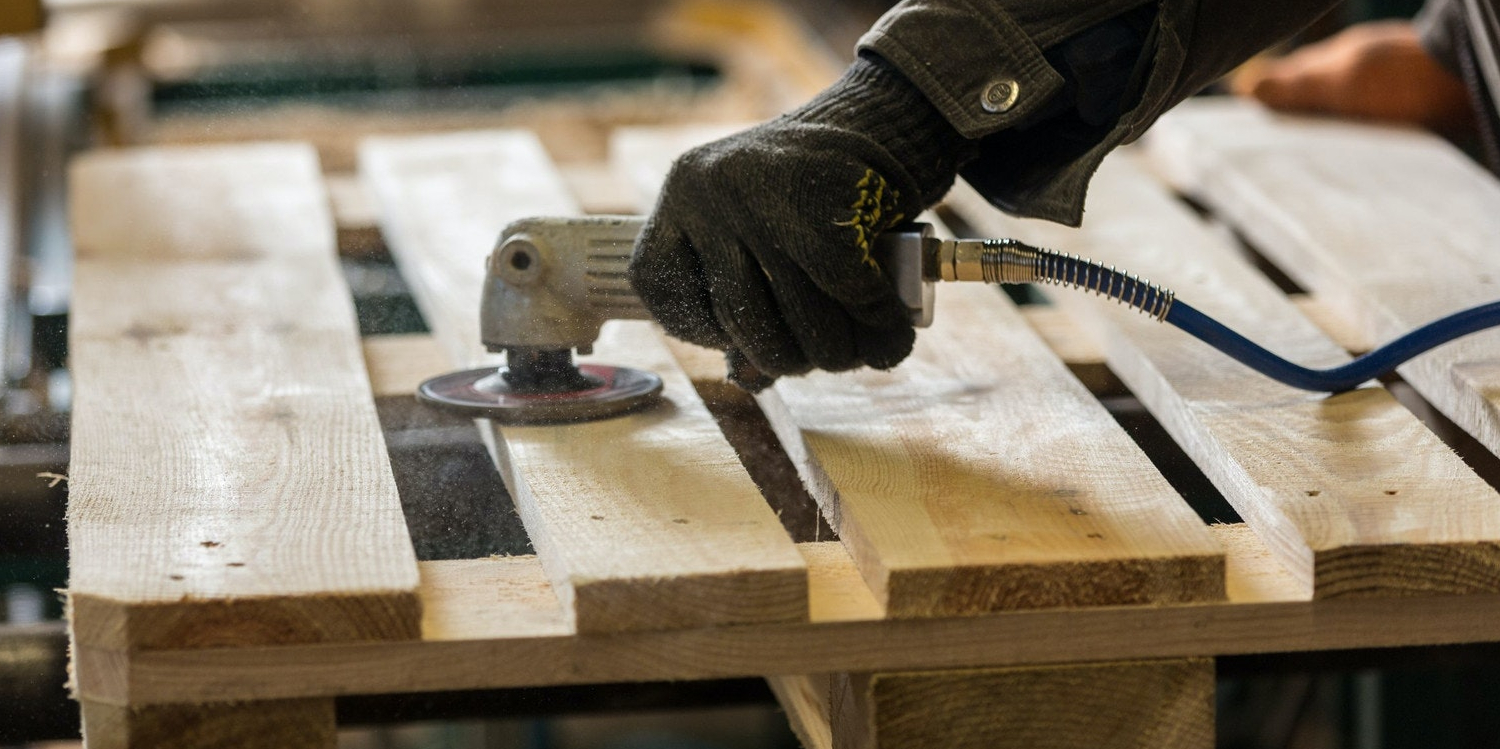 Pallets
Pallets: An Essential Industry
The Dept. of Homeland Security (DHS) and Cybersecurity and Infrastructure Security Agency (CISA) recently designated manufacturers and distributors of packaging materials, including the pallet industry, as essential workforce critical infrastructure.
Pallets are literally the foundation of the economy. More than ninety-three percent of all goods today are shipped on top of pallets. There are nearly 1.8 billion pallets in service in the United States each day. This number is expected to continue to rise. The pallet market is expected to surpass $95 billion by 2029.
Almost all of these pallets, ninety-three percent, are made from wood. Wood pallets are anticipated to continue to account for the largest share of the global market.
Wood Pallet Advantages
Wood pallets have several advantages as compared to pallets made from other materials, not least of which include a reduced startup cost. Wood pallets can also be quickly customized, repaired, and have high strength.
Block Pallets vs. Stringer Pallets
Stringer pallets are held together by three boards, one running along each side of the pallet and one through the middle. They usually have notches for forklift access from all four directions. Block pallets are held together by nine wood blocks, sometimes with extra boards around the edges that strengthen the top and bottom decks. Stringer pallets are more common but not as durable. Block pallets are more durable, but this means a significant increase in weight. Block pallets are good for shipping heavy goods, transportation through complicated supply chains, reducing waste materials, and reducing rejected loads.
Large retailers such as Costco and Walmart are driving the trend toward block pallet requirements over stringers. An increasing need for cold storage and transportation solutions for processed food products accounts for most of the demand for block and plastic pallets.
Plastic Pallets
Although wood pallets are more widely used, plastic pallet usage is also growing quickly.
Smart pallets, block pallets, and plastic pallets will increase in popularity due to several benefits over conventional pallets, according to a new study report by Persistence Market Research. The predominant benefit of plastic pallets is food safety compliance (as mentioned earlier in this article), followed by durability and lightweight nature and the ease with which they can be cleaned. Plastic pallets are vastly more durable than even wood block pallets and at a weight that is comparable to stringer pallets. They can make 80-100 trips through the supply chain before becoming unusable.
Smart Pallets
Other trends include an increase in the usage of radio-frequency identification (RFID) tags in plastic pallets and robotic processing and handling of pallets. Transportation and warehousing consumers seek the ability to track and manage the flow of their pallets, hence the growing trend in the popularity of smart pallets.
The Customization of Wood Pallets
The most commonly used pallet dimension on the market is the 40-inch by 48-inch pallet. Pallet sizes can vary substantially, however, depending on several factors, including design, materials, reusability, sustainability, and compliance with various industry standards. Determining the right pallet dimension depends on the type of product being shipped/stored. Pallets have to be proportionally designed to fit into the material handling equipment, warehouse racks, trailers, and containers of the myriad of facilities used throughout their specific journeys.
As pallet demand rises, so does the demand for customization. One of the most predominant and reputable product specification tools in use today for the customization of wood pallets is the Pallet Design SystemTM (PDS) from the National Wooden Pallet and Container Association. It allows for the design of custom pallets to any specification, from pallet type, size, style, dimensions, and arrangement of components.
Trinity Packaging Supply, LLC utilizes the industry standard, Pallet Design System TM (PDS) for all custom pallet quotes. By using this state-of-the-art technology, Trinity is able to provide exact specifications and 3D diagrams of the actual pallet that will be built for the client. This report will also include all engineering and load capacity information so that clients can be confident that the pallet will work for their unique operation.
Our End-to-End Solution
Trinity offers a dedicated supply chain per customer, taking care of all of your facilities across the country. As the third largest pallet broker in the United States, Trinity Packaging Supply, LLC can move around and has partners everywhere. If you have multiple locations and have to deal with multiple vendors, Trinity can streamline and simplify the process, taking it over for you, working with all the vendors, taking care of all invoices, and renegotiating when there are price increases. This invaluable service helps ease your workload and save you money.
As you plan for your ongoing pallet needs, consider Trinity Packaging Supply. We maintain a complete range of pallets and a strategic, national network of over 100 pallet yards. We can ship the same day and next day on stock and custom pallets. During shortages, we can pull from multiple yards to maintain supply.
We recognize the importance of the designation of the pallet industry as an essential and critical component of your business. For more information on the designation of the pallet industry as an essential workforce critical infrastructure, go to: https://www.cisa.gov/resources-tools/resources/guidance-essential-critical-infrastructure-workforce.