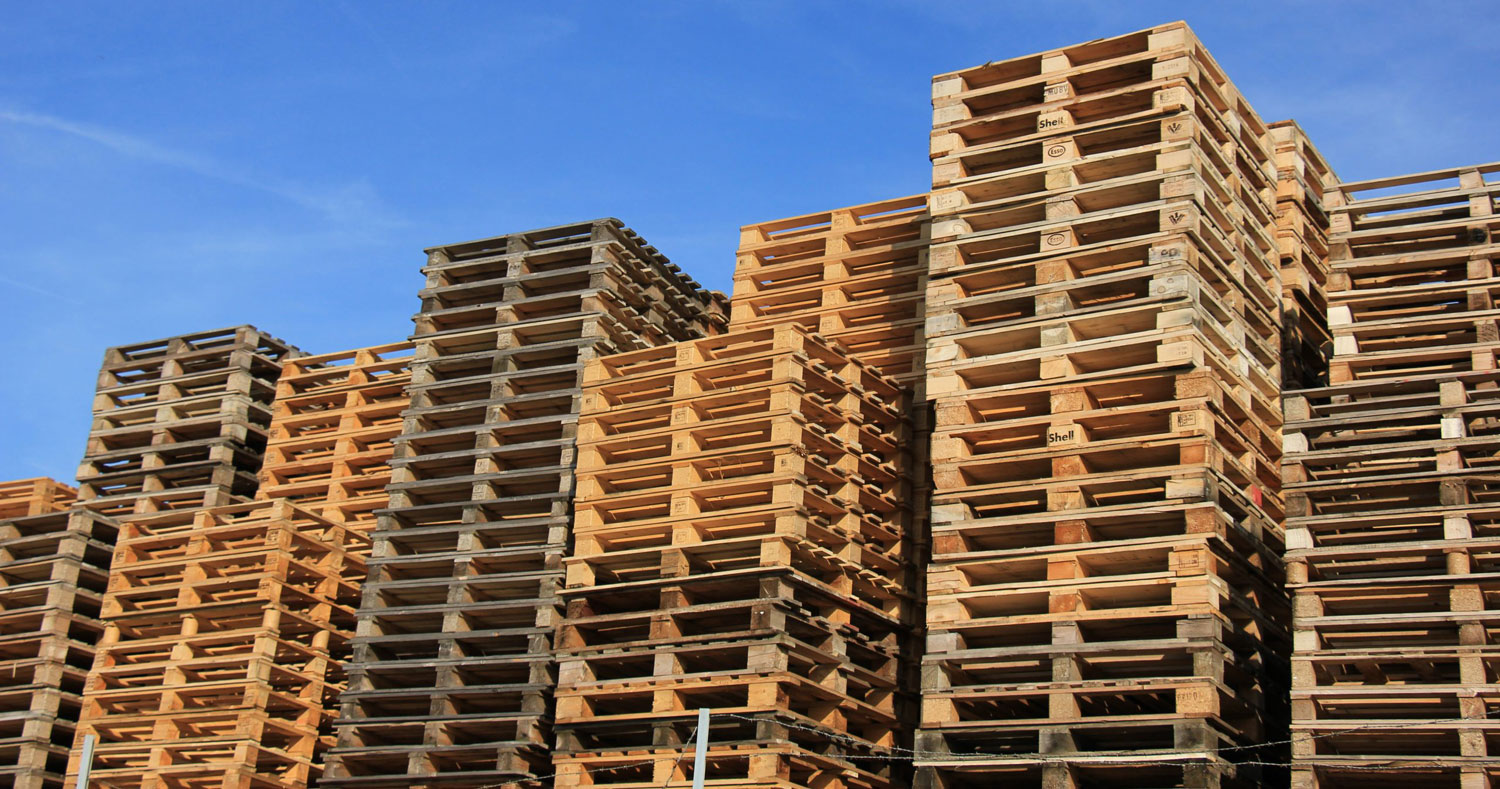 Pallets
Pallets: The Unsung Hero of Shipping
When you are shopping in a store or placing an order online, the item you are purchasing likely made a trek on a pallet before ever being added to your cart. Whether it came from a farm or manufacturer, groceries and other goods we regularly buy must be transported. This can sometimes be locally, but often across the country or around the world.
Pallets – the true unsung hero of shipping distribution – are essential for the safe transport and delivery of practically every product on the market. Nearly 94% of all goods are shipped on a pallet before we buy them. Without any fanfare or standing ovations, pallets help keep shelves stocked and our economy moving.
Simplicity and Superior Strength
Despite the simple design, standard GMA 48" x 40" wood pallets are built to hold an average of 4,600 pounds. That's more than the weight of an adult male hippopotamus. While it's unlikely that you'll be transporting a hippopotamus via pallet anytime soon, they offer a key ability to transport and store almost anything easily, safely, and efficiently.
The demand for pallets first surged in the 1940's but, thanks to continued advancements in technology, we now have the ability to design and manufacture customized pallets to meet specific needs at low costs.
Three Key Benefits of Using Pallets
Given that 96% of businesses use wooden pallets to transport their products, pallets must offer distinctive advantages, right? Across the board, using wooden pallets save businesses time and money.
Greater efficiency – Moving products in bulk streamlines the loading and unloading processes and reduces the likelihood of products being damaged in transit.
Maximize warehouse storage – The ability to safely stack pallets, improves efficiency by optimizing storage space
A Sustainable Solution
Wood pallets are designed to be reused with an average lifespan of three years. That's not just by designers looking to build coffee tables and other clever projects. Implementing a recycling, reuse, and recapture loop helps you gain revenue from broken pallets. This ensures that supply yards are equipped with raw materials needed to rebuild pallets.
At Trinity Packaging Supply, we have a commitment to zero landfill waste. We are ensuring that 100% of our wood pallets are either repaired, recycled, or broken down and turned into mulch. With sustainability top-of-mind, we help customers receive best-in-class service, pricing, and access to buy-back programs nationwide. To learn more about custom pallet design and our National Pallet Management Programs, please contact us for a consultation.