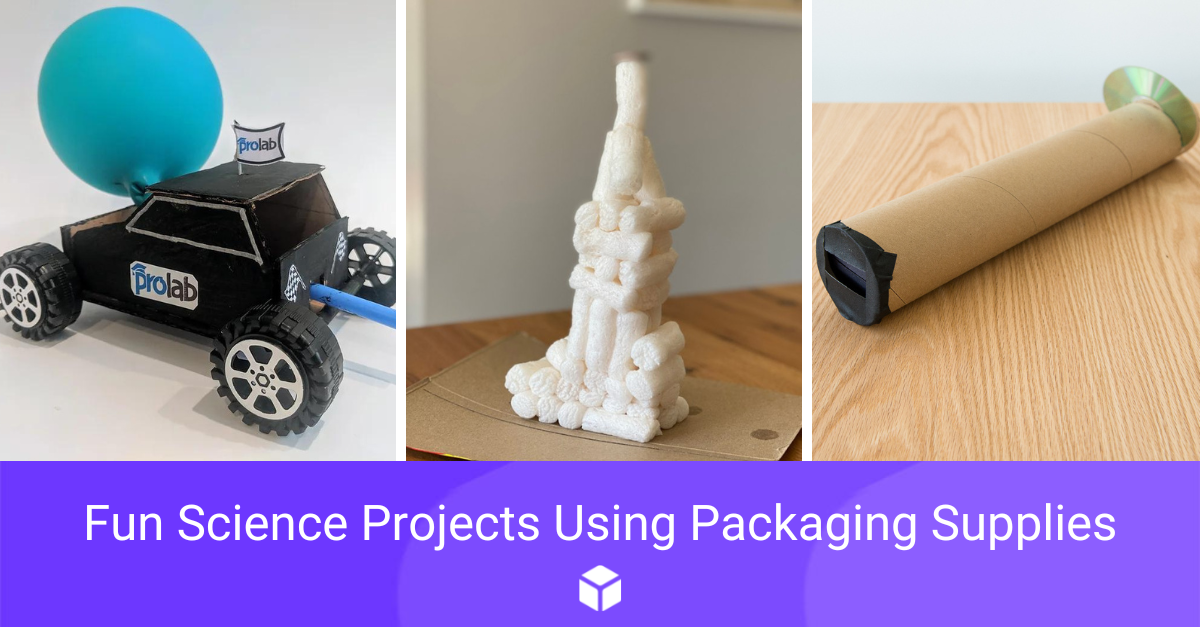 DIY
5 Easy Science Projects for Students & Kids Using Packaging Supplies
DIY science projects can be a great source of fun and learning for your little Einsteins.
If you're looking for some out-of-the-box science projects for kids, we've rounded up a handful of experiments featuring everyday packaging supplies you probably already have at home.
DIY Spectroscope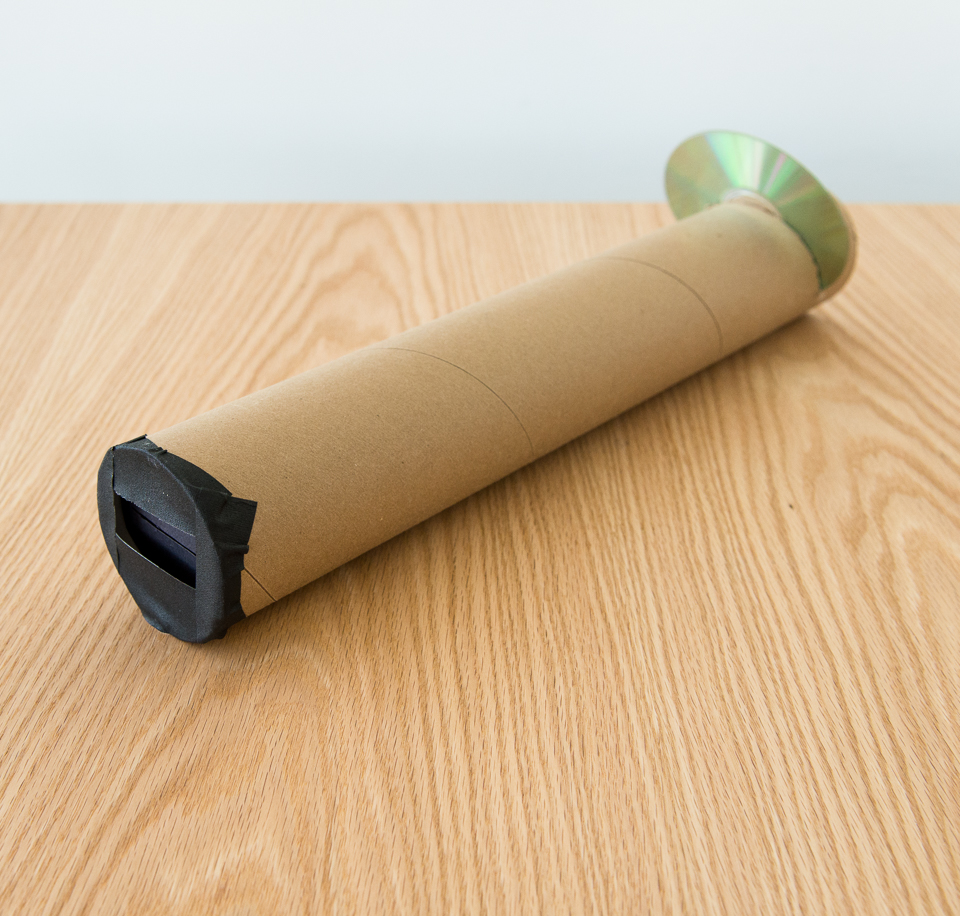 Image Credit: Exploratorium.edu
First things first…what in the world is a spectroscope?!
A spectroscope is a device that analyzes an object's light spectrum by dissecting its many wavelengths, which we see as the rainbow's various hues.
Spectroscope Materials
Ready to make your own rainbow? To recreate this easy DIY version, you'll need:
A cardboard roll (we recommend a paper towel roll or empty mailing tube)
Utility knife
An old CD
A small piece of cardboard
Pencil
Tape
Add a little extra fun to this project by painting your spectroscope. If you're going to decorate it, complete that step first and let it dry.
⚠️WARNING: Do not look directly at the sun through your spectroscope, as this could permanently damage your eyes.
Spectroscope Experiment Questions
To make sure your little scientist understands spectroscopy, ask them some questions while they use it, like:
What do you notice when you use the spectroscope?
Did any colors appear lighter or darker on each indoor light source?
Solar Ovens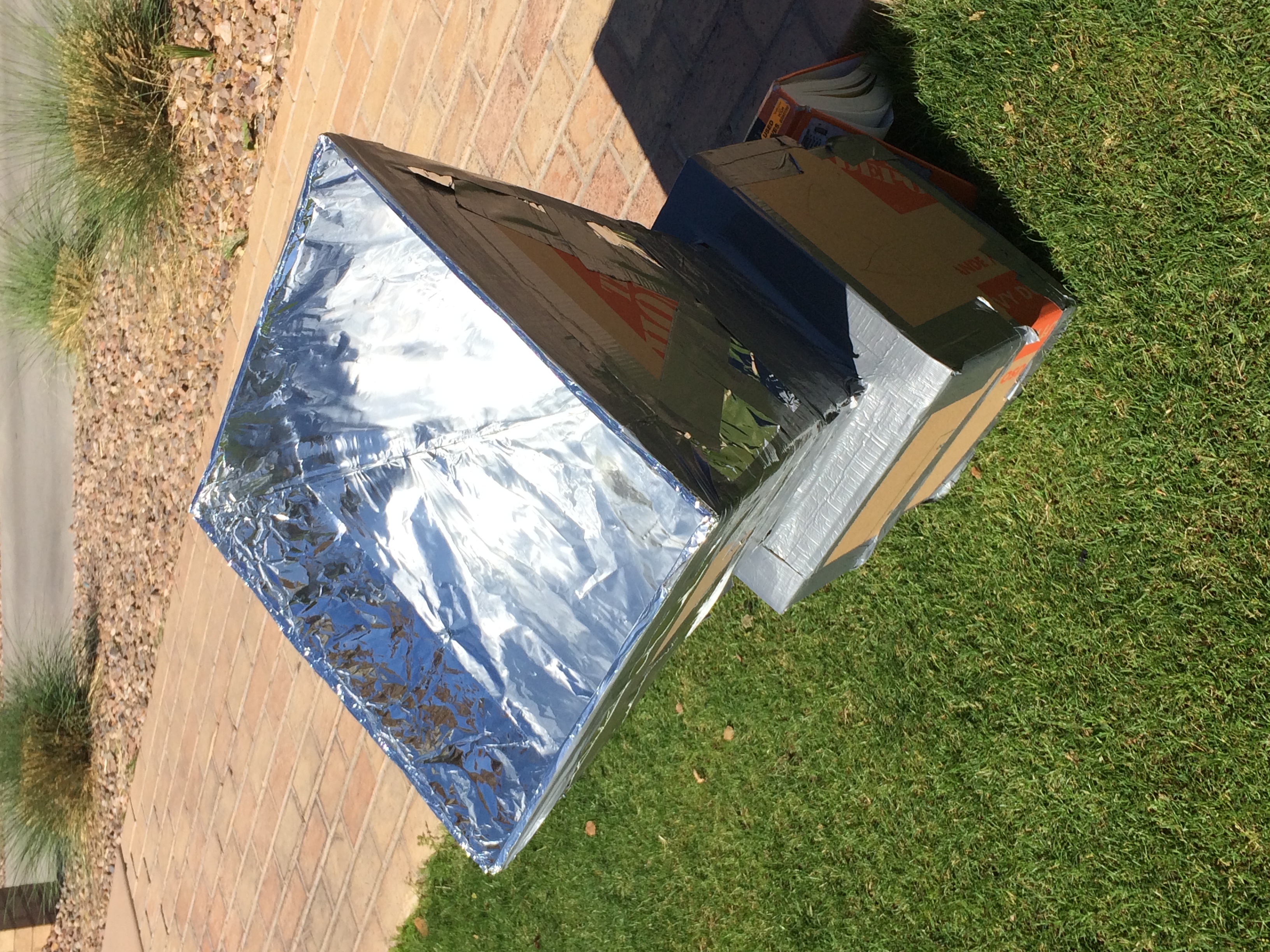 Is it a little toasty in your neck of the woods? Take advantage of the heat with a fun experiment, courtesy of your new cardboard solar oven!
Solar Oven Materials
We love this fun science project from NASA that harnesses the power of the sun to make desserts. To start, all you need are:
Shallow corrugated boxes (pizza boxes work nicely!)
Tin foil
Black construction paper
Plastic wrap
Tape
Glue
Scissors and/or a utility knife
One wooden skewer
How to Use Your Cardboard Solar Oven
Once you assemble the oven, add your s'mores and watch them melt. Science experiments don't get any more delicious (or eco-friendly) than that!
While the majority of this project is safe for kids, we recommend adults help with the creation of the oven door since it requires sharp scissors or a utility knife.
Solar Oven Experiment Questions
While your s'mores are baking, keep your kids interested in their experiment with some questions and facts about solar energy, like:
Why do we use black construction paper instead of other colors?
How do the aluminum foil and plastic wrap help melt the s'mores?
There are a ton of kid-friendly solar energy resources available if you want to pack in a little reading time while the chocolate melts!
Cardboard Boat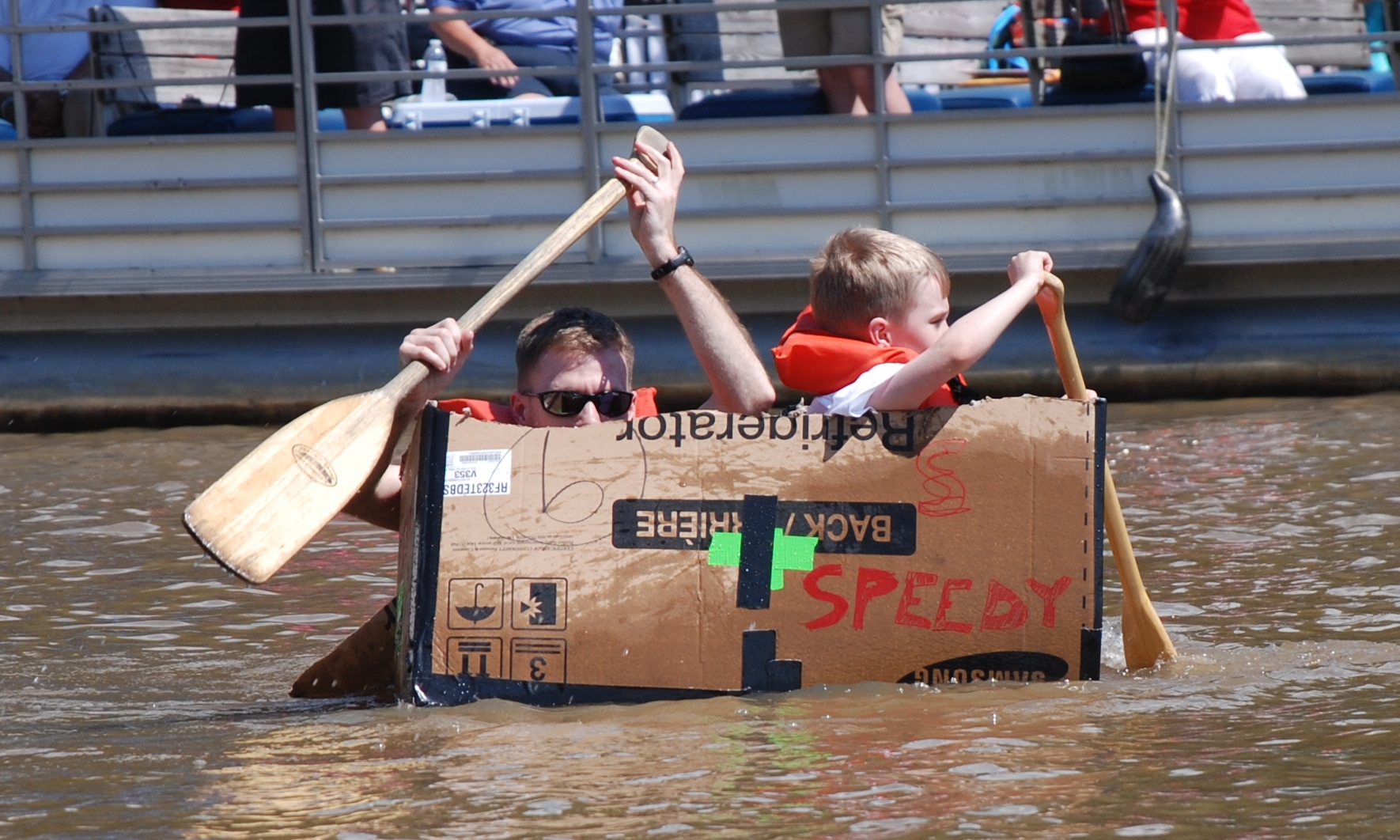 Give little sailors an introduction to physics with this fun, interactive experiment in the splash zone!
You can create smaller cardboard boats for action figure passengers or go all-out and create a usable cardboard kayak like BernardoTech.
![cardboard boat.jpeg](http://images.supplyfront.io/cms-uploads/cardboard_boat_d64882b269.jpeg)
Cardboard Boat Experiment Objectives
Whichever size boat you decide to create, this project will have kids working on a variety of skills, including:
Math skills: Learning scale, measuring pieces, etc.
Science skills: Learning about buoyancy, how materials react when wet
Team building skills: Working as a group to create a boat will help kids improve communication and delegation skills
While discovering a way to keep the boat buoyant will score you an A+, get a little extra credit by naming your vessel.
⚠️WARNING: If you are creating a large-scale cardboard boat, only take it into the water with an adult present. Avoid large bodies of water.
Starch Packing Peanut Towers
Image Credit: Raising Global Kidizens
We've talked about more sustainable void-fill options before, and compostable packing peanuts are a great, eco-friendly option because they dissolve in water.
However, these environmentally friendly packing peanuts also make a great science experiment! Challenge your family to a contest to see who can build the tallest, free-standing tower of packing peanuts that can hold a quarter on the top.
Packing Peanut Tower Materials
Not only is this experiment easy to clean (thanks, dissolving peanuts!), but it only requires five materials.
30 compostable packing peanuts (per person)
A piece of corrugated cardboard to use as a base
Ruler
Quarter
Water
How to Make a Packing Peanut Tower
To build your tower, figure out the structural design you will use. Then, run a bit of water on your finger to make the packing peanut sticky, and start building!
Packing Peanut Tower Experiment Questions
Prior to building the towers, ask your kids to prepare by researching different tall towers researching different tall towers. Some good questions to ask are:
What structural similarities do the towers share?
What are the differences between the towers?
Cardboard Newton's Balloon Car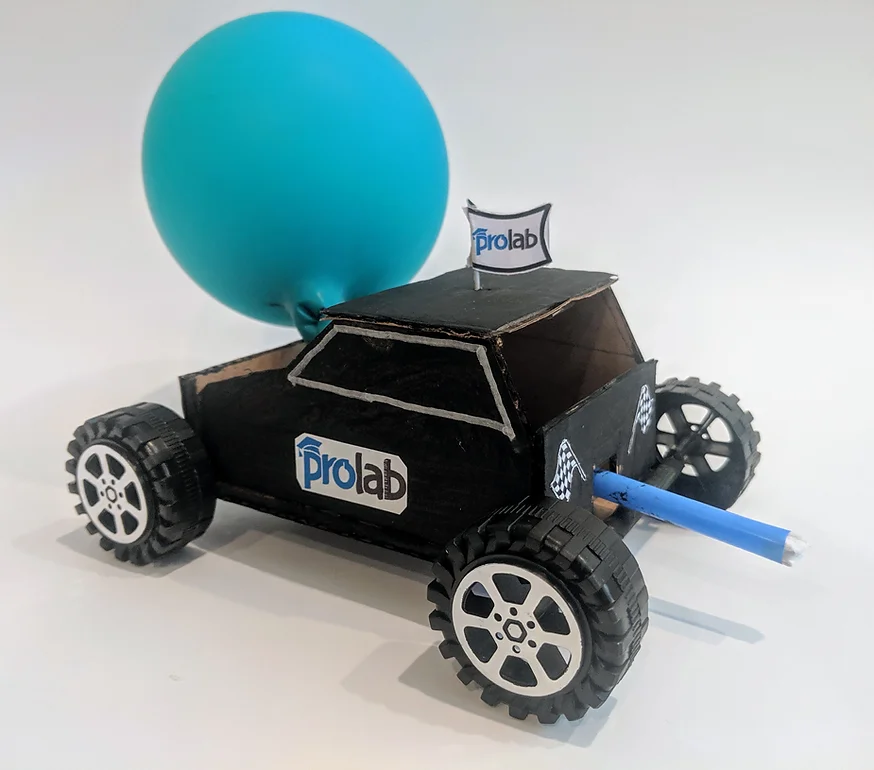 Accelerate your little one's love of science with this DIY cardboard car experiment that takes 30 minutes to make!
Cardboard Balloon Car Materials
What makes this experiment even better? You can create this DIY car with materials you probably have lying around the house.
Cardboard box
Balloons
Plastic straws
Wooden skewers
Plastic bottle lids
Tape
Glue
Balloon Car Experiment Objectives
These DIY cardboard cars function as more than just a toy. They help your kids learn about Newton's Third Law of Motion: for every action, there is an equal and opposite reaction.
When the air is released from the balloon, it pushes the air in a single direction. The air then will push back on the balloon, causing the car to roll in the opposite direction.
Get Crafty with Packaging Supplies
These science projects for kids using packaging supplies are a great way to maximize fun while helping kids learn the fundamentals of science.
When it comes to providing the best wholesale packaging products for your business, there's no experiment needed. Trinity Packaging Supply offers packaging's largest catalog, with 80,000+ standard and custom packaging supplies available at the best prices and quickest lead times.
Contact us today at (856) 520-8332 or drop us a message to discover how we can take your business to the next level.