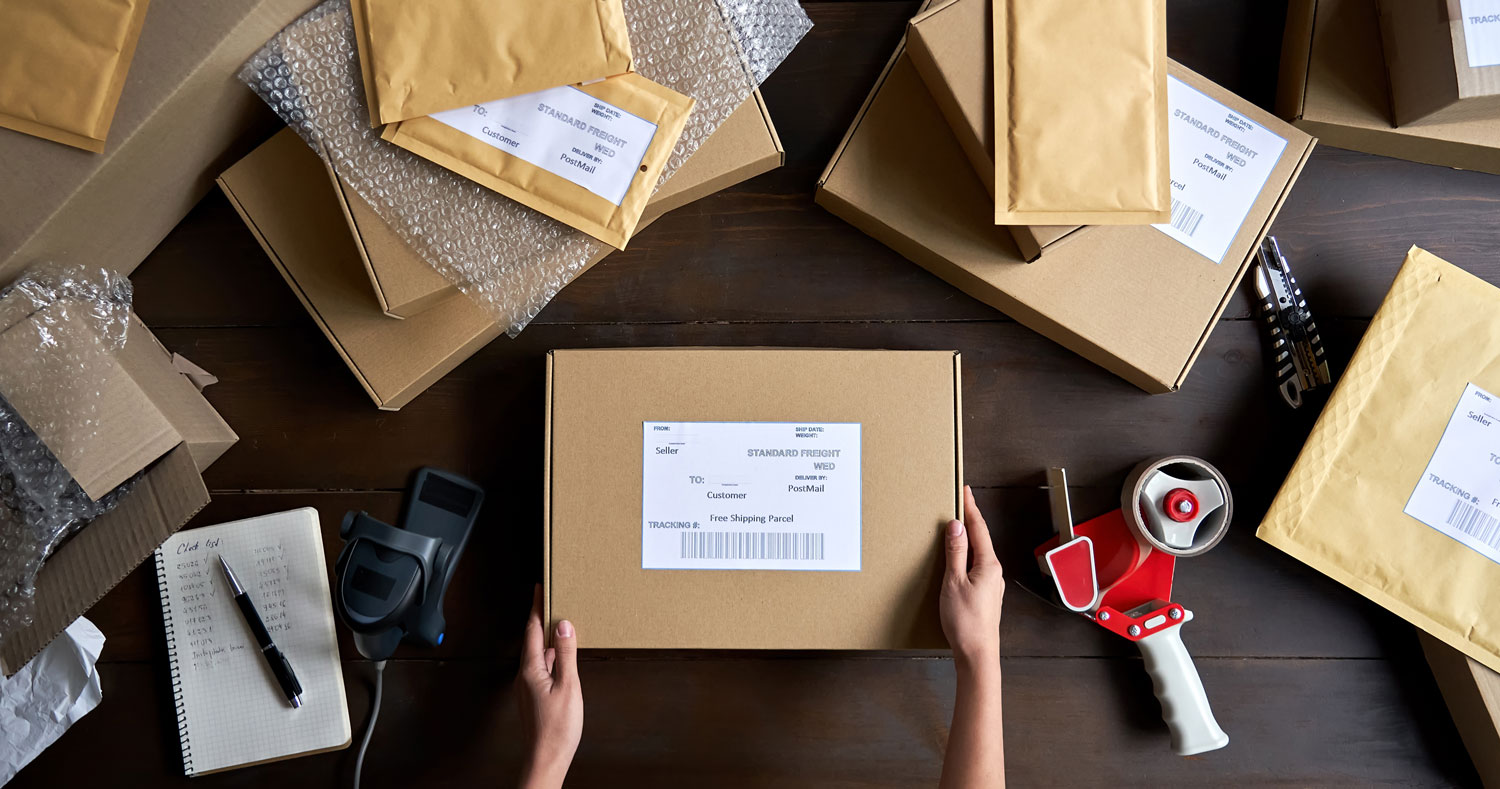 Small Business
Shipping 101 For All New Small Business Owners
Creating a shipping plan is often overlooked as it's not one of the more "glamorous" parts of owning your own business. Most people want to focus on branding, marketing, and sales, consequently leaving shipping in the air until someone actually orders a product.
Having a solid shipping plan will put you ahead of your competitors. It also assures they receive your products in the best condition all while providing that sought after unboxing experience.
Here are the top things you should consider when creating your shipping plan.
Cost
There are a lot of factors to consider when you set the cost of your shipping. Thanks to industry giants like Amazon, people expect two day shipping at minimal to no cost. Unfortunately, that's not always possible for small businesses. In order to determine what you should charge customers, consider the following things.
Speed of Shipping
What kind of speeds will you offer? Standard 7-10 day shipping, or two day shipping?
The faster you ship something, the more it's going to cost. A survey conducted by RetailMeNot of nearly 5,400 consumers found that 82 percent prefer free shipping to paying a fee to have their shipments expedited.
Dimension & Weight
The heavier and bulkier your product is, the more it's going to cost to ship. Also if your item is perishable, it may require expedited shipping or additional packaging requirements. Carriers have different restrictions or rates based on those requirements.
Destination
Are you shipping only domestically and internationally? Some shipping programs don't offer international shipping, make sure to check into this.
Volume
How many items do you ship per day? If you're shipping a large number of packages and struggle to stay organized, shipping software can be valuable. Shipping platforms like Shippo, ShippingEasy and ShipStation can handle much of the busy-work of shipping for your business. These platforms can integrate directly with e-commerce software solutions, allowing you to generate shipping labels, update customers on tracking information and easily handle orders.
Most shipping platforms also come with calculators that let you quickly compare shipping rates across carriers for each package. This ability allows you to optimize shipping costs every time you send orders.
Insurance
Are your items expensive enough to require insurance? If you need it, your ultimate cost will go up and you should account for that in your shipping price.
Finding out all those numbers will help you figure out how to price your shipping. Keep in mind, on average, 72% of shoppers say they'll spend up to $5 for shipping. Once you've selected a carrier, you should research the special programs and discounts that these services offer. For example, USPS, UPS and FedEx each have small business shipping services and perks that may help you cut costs.
Tracking Orders
Transparency is one of the most important pieces of your relationship with your customers. Providing your customers with reliable tracking information will make the process go smoother and lead to less emails coming to your customer service center.
Another one of the biggest benefits of using a tracking number is that it helps to minimize customer anxiety and buyer remorse. Customers who are unable to track their packages tend to stress over where it is located and when it will arrive.
Returns
There are an array of reasons someone might return your product, maybe they're not satisfied with it, it was damaged during shipping, or they received the wrong product. As a business, it's up to you to offer a fair return-and-exchange policy.
This is beneficial for maintaining a positive reputation and gaining repeat customers. Decide up front if you plan to offer free return shipping on exchanges and returns, or if you'll require customers to pay shipping fees.
Once you've decided on your fee structure and return policy, review your small business shipping costs every few months and evaluate whether or not you need to make any changes. Don't be afraid to renegotiate rates with shipping vendors or update shipping policies regularly to maximize your profits.
Outsourcing Options
If this all seems too daunting, you can pair up with an e-commerce website like Amazon or Walmart who will handle all the shipping and returns for your business when you list your product on their website. Amazon has a program called Amazon FBA (Fulfilled By Amazon) where you ship them your products, they store it in their warehouse and deal with shipping and returns when someone orders from you.
Although, this doesn't come without a fee. Amazon takes a portion of each sale depending on product dimensions and weight, and you have to pay a $40 per month subscription fee to be a part of the program.
Couriers To Check Into
To start, you need to look into all of these couriers based on your specific needs to compare pricing and benefits. Here are some of the top shipping sources to look into.
USPS: Great for small packages, typical ship time is 2-8 business days
FedEx: Great for quick shipments, typical ship time is 1-4 business days
UPS: Great for large packages, typical ship time is 1-5 business days
DHL: Great for international shipping, typical ship time is 3-8 business days
--
The bottom line is you need to determine your needs and then look for a shipping company that will be speedy, reliable, and cost-efficient. If you need any packaging supplies, we're here to help!