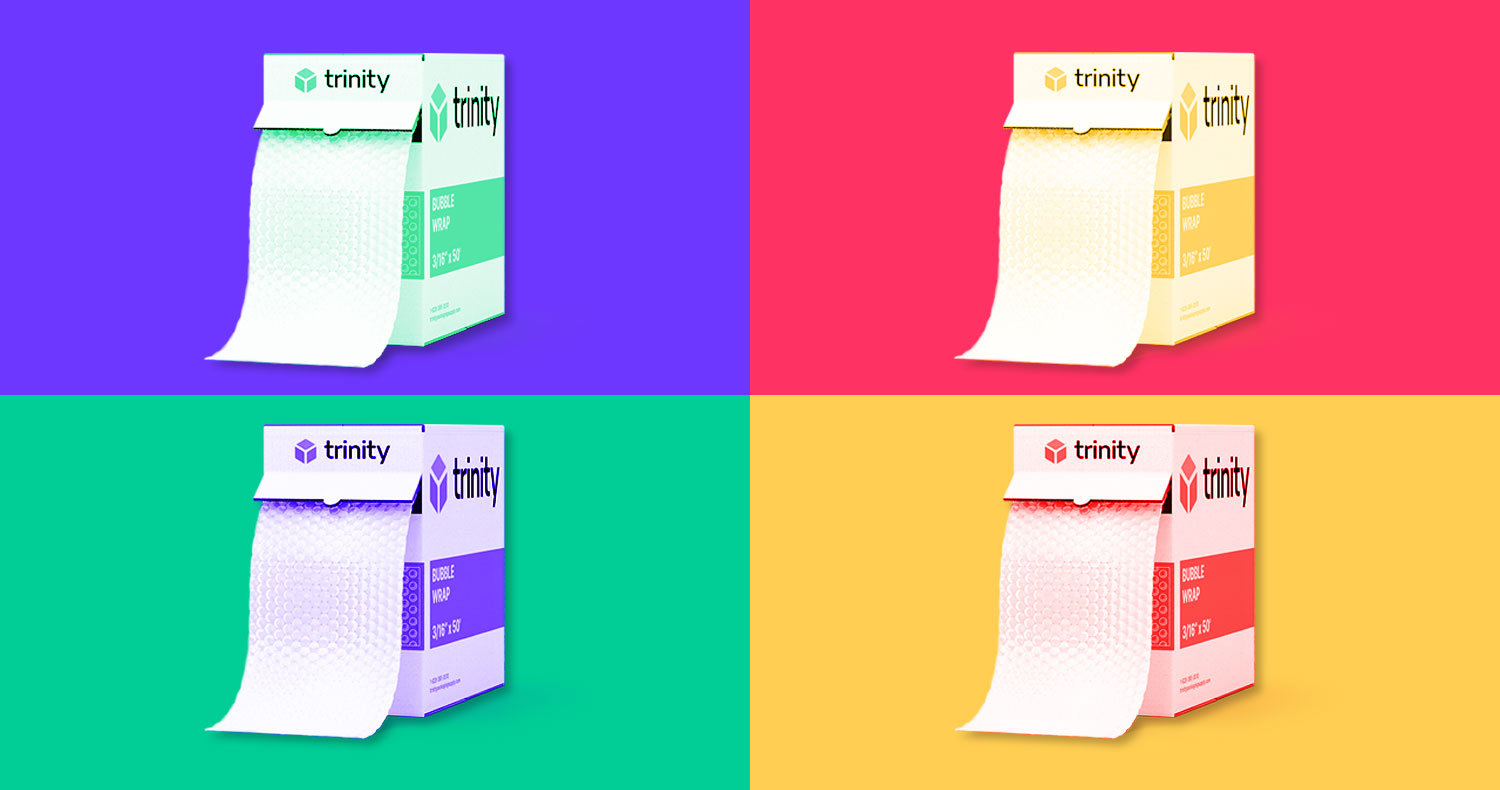 Bubble Wrap
So Many Different Kinds of Bubble Wrap! How Do I Choose?
Bubble wrap is simultaneously one of the most fun and most useful substances on the planet. With so many different types available, how do you know which one will serve your purposes best? Here's a quick crash course in types of bubble wrap and the ideal uses for different iterations.
Types of Bubble Wrap
There are several types of bubble wrap and they all have their strengths.
Classic bubble wrap
Anti-static bubble wrap
Adhesive bubble wrap
Foam-backed bubble wrap
Biodegradable bubble wrap
Foil-faced bubble wrap
Which Type to Use:
For Most Applications
Classic bubble wrap works great for most everyday uses. Packing breakables, filling space in boxes, or even just adding protection to ensure items arrive with all their packaging intact are perfect uses for regular bubble wrap.
Best Bubble Wrap is Best for Fragile Items
Foam-backed bubble wrap or high-grade regular bubble wrap are great for protecting very fragile items. You can also use multiple layers of bubble wrap to add extra impact protection. This is ideal when items are going to be moving around in transit or are likely to encounter rough treatment.
For Electronics
Whether you're packing electronics to ship to customers or packing them for a move, anti-static bubble wrap can help ensure that your electronics arrive intact. This often pink-tinted bubble wrap doesn't allow static to build up, which can damage electronic parts.
When You Need Extra Protection for Flat, Breakable Surfaces
When you're shipping or moving items that have flat, breakable surfaces like picture frames, mirrors, or even television screens, sticking bubble wrap to the entire surface is a great way to add extra protection. Adhesive bubble wrap will allow you to do just that in a way that doesn't require any other adhesive. That's great since sometimes tape can leave adhesive behind or cause damage to frames.
When You're Looking for an Eco-Friendly Alternative
When your environmental footprint is a big deal, eco-friendly bubble wrap can help you keep your product (or just your stuff) safer while making less of an environmental impact than traditional bubble wrap.
When Your Items are Sensitive to Extreme Heat or Cold
When you're sending perishable items or items that could be damaged by extreme temperatures (like cosmetics or pharmaceuticals), foil-faced bubble wrap can serve double duty, protecting the items from physical damage and keeping the temperature steady to prevent another type of damage. This type of bubble wrap is often employed by meal delivery services to keep food at a safe temperature during delivery and as the package is waiting on its owner to bring it inside.