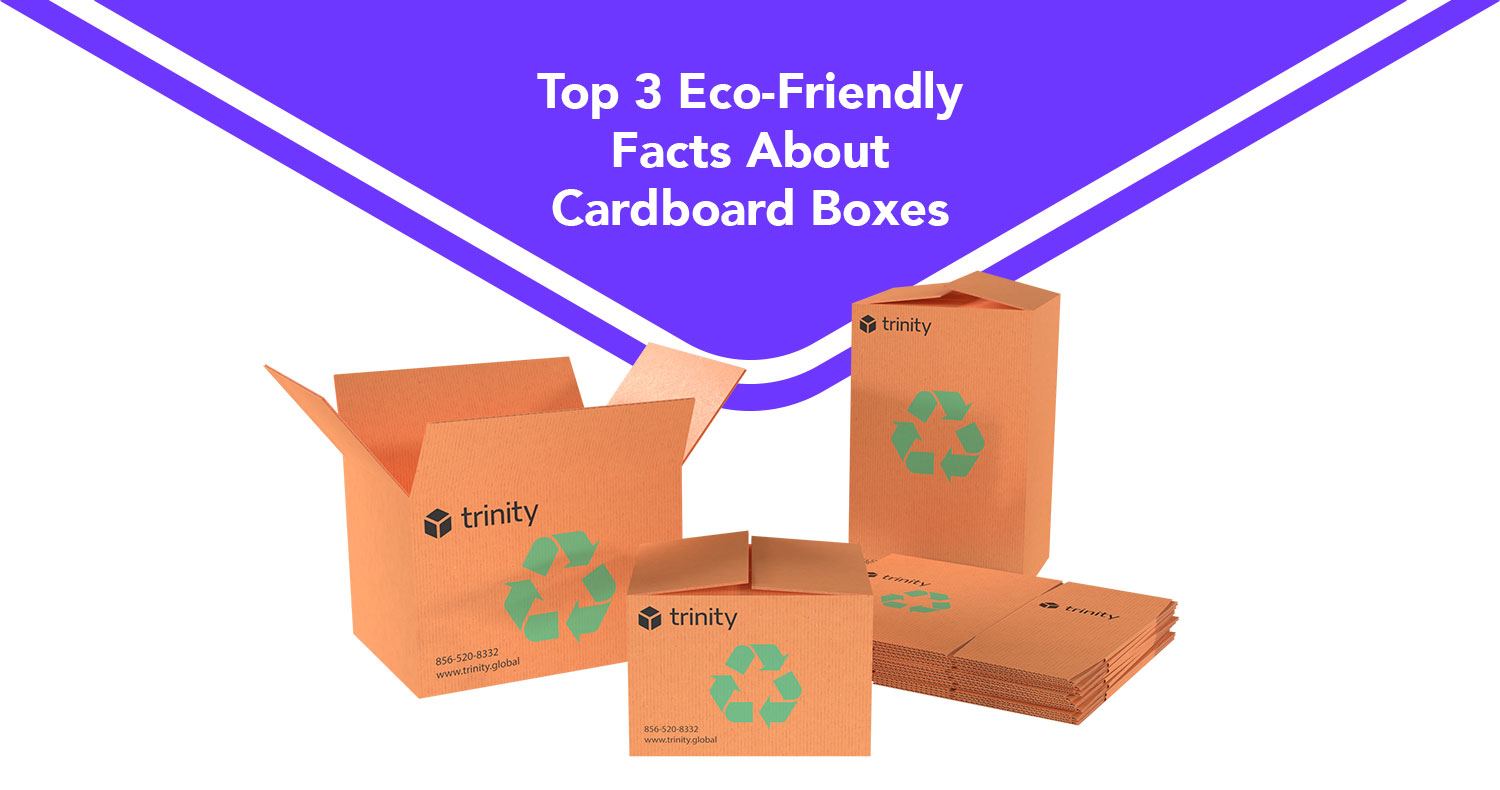 Sustainability
Top 3 Eco-Friendly Facts about Cardboard Boxes
Cardboard, or "corrugated" boxes are one of the most standard items in packaging. Especially when it comes to product delivery. Cardboard or corrugated is a common form of paper material used in packaging around the world. It's mainly manufactured from shredded office paper or recycled items like newspapers, magazines, and even those old Pacific Bell phone books.
Cardboard is unlike most other forms of paper in that it is not bleached white like copy paper. The color derives from the cardboard's inside composition, which is often brownish in color due to where it comes from. When the product is thrown in the trash, they will most likely be dumped in a landfill and decompose over time(months or years). The question is, are cardboard boxes as eco-friendly as we think? With more businesses doing what they can to make an impact on the environment…
Here are the top 3 ♻️ Eco-Friendly facts about cardboard boxes:
1. 80% of Corrugated Boxes Are Biodegradable
Currently, corrugated packaging is the most environmentally friendly packaging option available. When an item is able to be broken down by natural bacteria, it is known as biodegradable. In simple words, anything that will begin to decompose when you leave it out without needing assistance. Corrugated boxes are made from wood pulp, which is a biodegradable substance, making them eco-friendly.
They decompose more quickly when exposed to more moisture, heat, and bacteria. Corrugated boxes sometimes take years to disintegrate in a landfill, but they will ultimately break down. The remaining 20% that cannot be recycled include wax coated, soiled with paint/oil, lined with non paper liners, and anything that can't mix with water.
2. Reduce Waste While Keeping Package Secure
Corrugated packaging is easily adaptable, which helps to reduce waste. The material is made to be easily foldable and not only minimizes waste before it is used, but it also decreases waste after it has been used since it is 100% recyclable. The entire cardboard box may be readily dismantled, repurposed, or reused. At the same time, the durable material is able to keep contents secure during shipping and safe from harmful bacteria. Recycled corrugated boxes are even being used in pop culture.
3. Corrugated Packaging Saves Energy
Another advantage of corrugated packaging with a highly recycled content is that it uses less energy to manufacture. Instead of using 100 percent brand new materials, most corrugated producers employ locally obtained recycled content, which helps to reduce the environmental impact of unnecessary shipping.
Many small businesses today are creating the right sized corrugated box for their products to help cut down on material waste and save. Doing so can go a long way in saving you money, helping the environment, and reducing your carbon footprint when it comes to shipping.