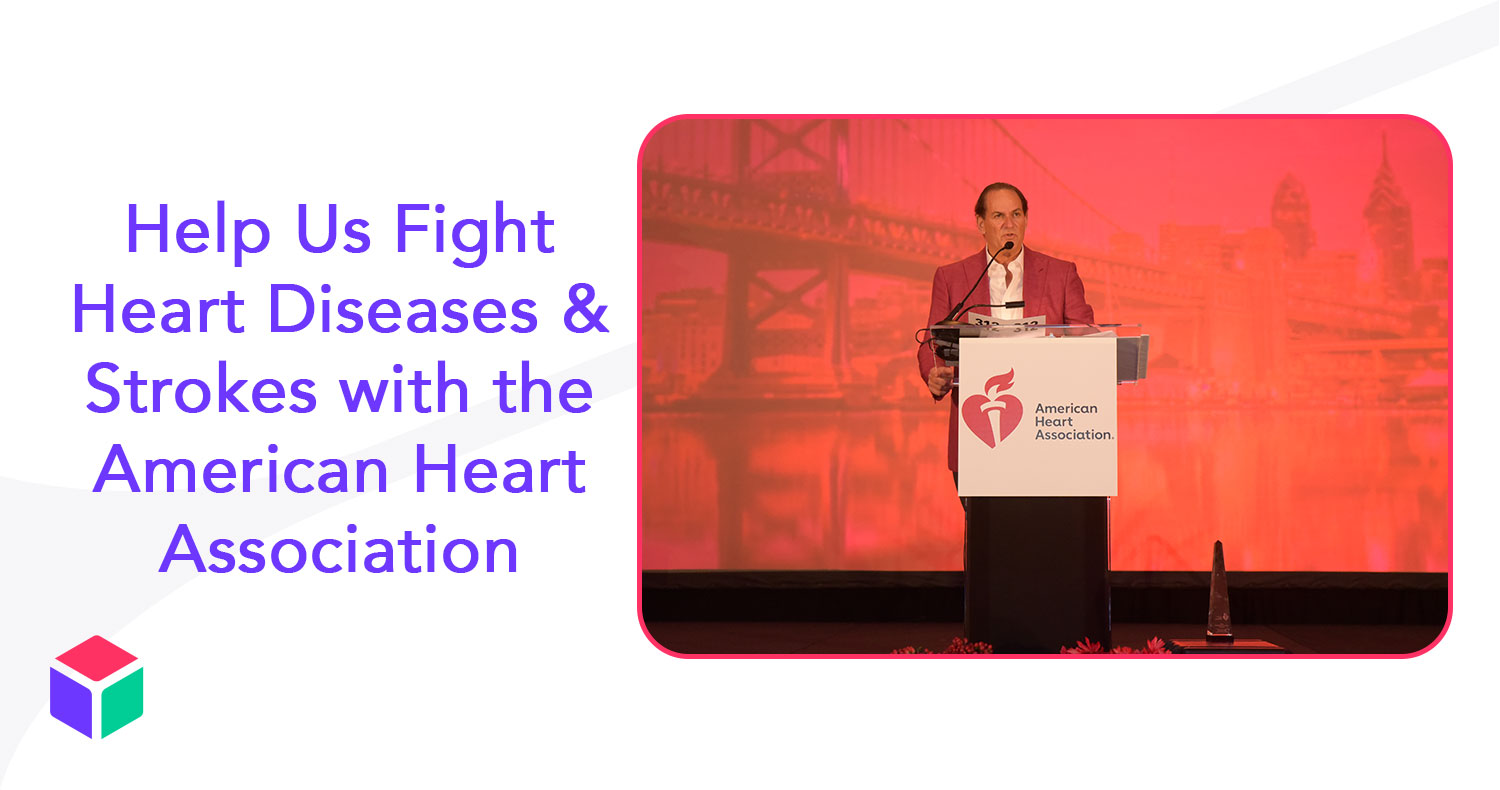 Charity
Trinity Donates to American Heart Association
Think of the human heart as a motor; like an engine powers a car, our heart powers our body.
And just like a car engine, if anything happens to it or a connecting part, it can spell catastrophe for your health.
Heart Disease by the Numbers
According to the CDC, heart disease is the leading cause of death in the United States, while stroke ranks second globally.
Some mind-blowing heart disease facts include:
Heart disease is responsible for about 659,000 deaths annually in the United States.
On average, someone has a heart attack every 40 seconds in the United States.
Every year, about 805,000 people in the United States have a heart attack. Of these:

605,000 experience their first heart attack
200,000 have had a previous heart attack
About 1 in 5 heart attacks are silent, meaning the person is unaware that they've had a heart attack and, therefore, unaware of its damage
Unlike your vehicle, you won't always see a maintenance light indicating its time for a tune-up. Heart diseases can have no indications or symptoms until a person experiences a heart attack, heart failure, or arrhythmia. Some forms of cardiac illness, such as heart abnormalities, are unavoidable.
Although heart diseases do not always lead to death, they can cause disability and lower your quality of life.
Slowing the Beat of Heart Disease
This year, Trinity Packaging Supply donated to the American Heart Association and the 2022 Philadelphia Heart Ball.
Not only does Trinity recognize the impact of heart disease on society, but it's a cause close to President & CEO Anthony Magaraci's heart - literally.
While Magaraci was in college, his beloved grandmother experienced a heart attack. While she made a full recovery, this close call inspired him and his family to take action.
"My grandmother's heart attack was a wake-up call for not just me, but my entire family," Magaraci says. "I recognize how devastating heart diseases are on society, communities, and families. I'm proud to support the American Heart Association, whose tireless work has helped millions and will help millions more in the fight against heart disease and strokes."
About the American Heart Association
The American Heart Association (AHA) is the leader in raising awareness for heart disease and strokes. They've assisted patients and families battling cardiovascular disease and have sponsored rigorous and dependable scientific research for nearly a century.
Some life-saving AHA-funded discoveries include:
The first implanted pacemakers
The first artificial heart valve
CPR techniques and procedures
Cholesterol-lowering medicines
Trinity's Heart for Giving Back
Trinity Packaging Supply's support of the AHA is an extension of its commitment to employee well-being and the health of people in need, no matter where they live.
In addition to the AHA donation, this year Trinity has provided:
Would you like to learn more about heart disease or consider donating? Learn how you can get involved with the AHA today!