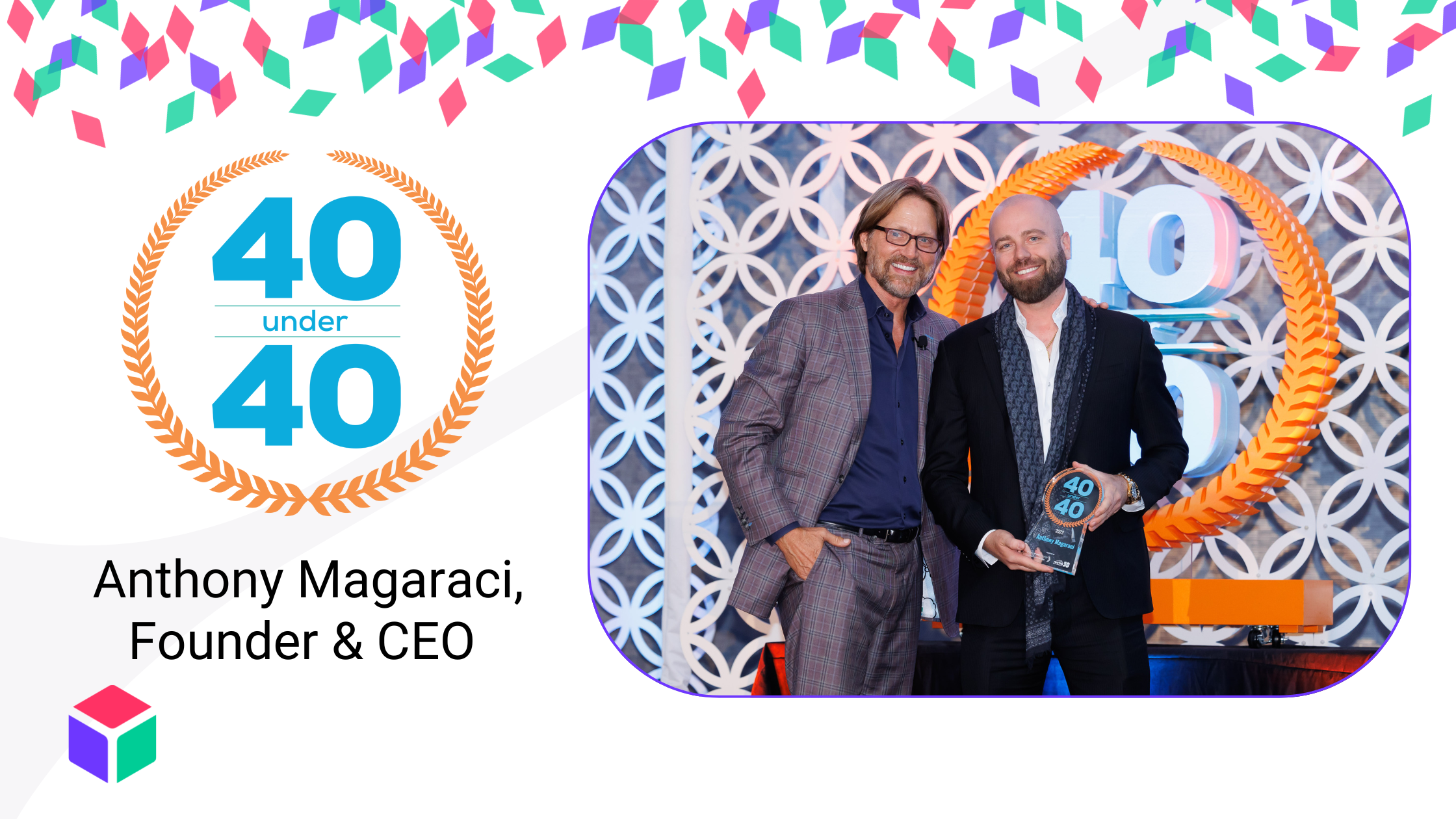 Awards
Trinity Founder & CEO Anthony Magaraci Named to Greater Irvine Chamber
Anthony Magaraci is adding another notch to his belt of incredible achievements: 40 Under 40 winner.
The Greater Irvine Chamber of Commerce has announced Anthony as one of the 40 honorees for their 2022 40 Under 40 list. This award recognizes the next generation of Orange County business leaders and entrepreneurs who are making a difference in the community.
"I am deeply honored to be included in this incredible group of leaders making a difference in the Orange County community," Anthony said. "I'd like to thank everyone who believed in my dream and vision, felt my passion for making it come true, and dedicated their time, friendship, love, and guidance to turning Trinity into the success it is today."
Image Credit: Greater Irvine Chamber of Commerce
Not only has Anthony achieved incredible success growing Trinity over the past 12 years, but he's made a significant impact on the Orange County community through various non-profit partnerships and donations.
From Home Office to Office Goals
Since founding Trinity Packaging Supply in 2010, Anthony has grown Trinity into a $100M business that is considered one of the fastest-growing companies in the nation. Over the past 12 years, Trinity has been named:
One of the Inc. 5,000 Fastest-Growing Companies in America seven years in a row
A three-time Inc. Best Places to Work in America
An inaugural Inc. Power Partner
One of the Americas' Fastest-Growing Companies by Financial Times (a few spots behind Tesla Motors!)
But it wasn't always easy.
Trinity began in Anthony's home office in Voorhees, New Jersey, in 2010. The first year was incredibly difficult.
"All I did all day was cold-call," Anthony recalls. "When you're cold-calling by yourself, 15-minutes seems like four hours."
However, his hard work paid off. At the end of Trinity's first full year in business, the company made nearly $1M in revenue. Just four years later, he moved the Trinity headquarters out west to Orange County and made over $12M by the end of 2014.
Today, Trinity is a $100M company with a stunning Newport Beach office boasting ocean views, ping pong, and a pool table!
Orange County Philanthropy
Giving back to the community is incredibly important to Anthony. This year, Anthony has donated over $2M to various national organizations, including the NAACP Youth Council and The American Heart Association.
One cause Anthony supported this year is The Raise Foundation, a non-profit organization working to prevent child abuse in Orange County. Trinity was a corporate sponsor of its first-annual Hoops 4 Hope Basketball Tournament, thanking over 60 Orange County first responders for their hard work in protecting local children from abuse and neglect.
Additionally, Anthony donated over $660,000 worth of PPE to the Shelter Partnership's S. Mark Taper Foundation Shelter Resource Bank. Based in Southern California, the foundation provides unhoused people with emergency products at no cost.
The Greater Irvine Chamber 40 Under 40 Gala
Anthony was formally honored as a Greater Irvine Chamber of Commerce 40 Under 40 winner Wednesday, November 16th, during the honoree's gala in Irvine Marriott.
Congratulations, Anthony, on this incredible achievement!