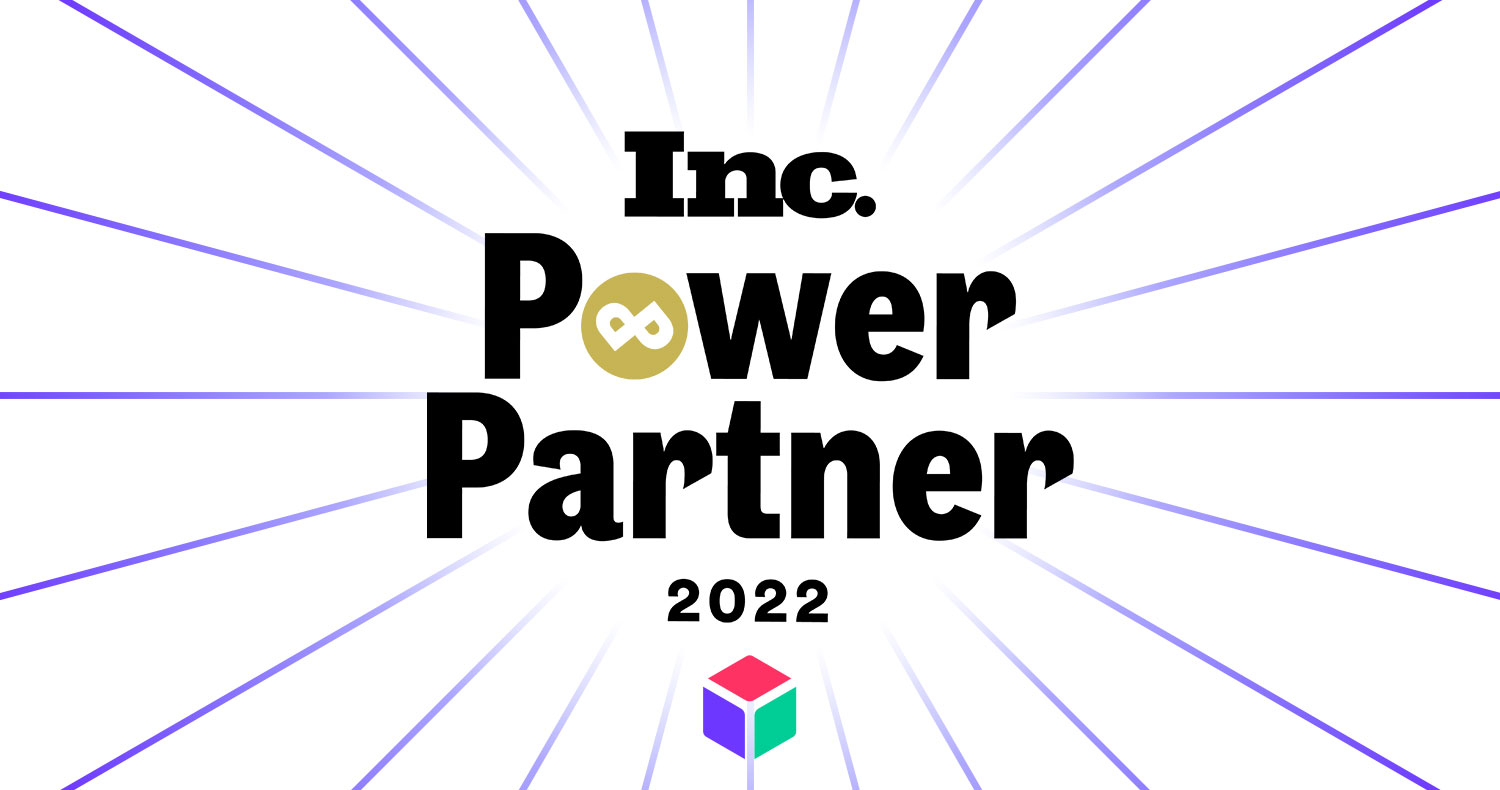 Awards
Trinity Packaging Supply Wins Inaugural Inc. Power Partners Award
We've got the power!
We proudly announce that Trinity Packaging Supply has been honored as one of the first Inc. Magazine Power Partner winners.
What is the Inc. Power Partners Award?
The Inc. Power Partners Award is a new recognition program that identifies the best B2B partners that support startups across all business functions and empower growth.
To create a patented approach that converts sentiment from online conversations about firms into numerical ratings, Inc. teamed up with Meltwater, one of the top global social and media intelligence platforms. As part of the process, Inc. used client testimonials to evaluate businesses. Companies were judged on their dedication, dependability, trustworthiness, creativity, supportiveness, and other qualities that provide clients with value.
"Trusted B2B partners provide guidance and expertise that founders rely on at various steps of their organization's journey. Partners that possess a demonstrated ability to deliver quality support are at the core of entrepreneurship and help bring big ideas to life," says Scott Omelianuk, editor-in-chief of Inc. Business media.
The list contains 19 categories, including marketing, human resources, logistics, financial planning, and more. Out of the thousands that applied, Trinity is one of the inaugural 252 winners, as well as one of the 64 nationwide companies honored in the Business Products and Services category.
Trinity's Award-Winning Business
Making the Power Partners list confirms Trinity's position as a leading B2B partner that is changing the packaging industry through our unique products and services.
Since 2010, Trinity has aided small-scale and large-scale companies, including Hostess, Kohler, and Tyson, in finding the products they need at the lowest price and quickest lead time.
Not only do we offer the World's Largest Packaging Catalog with over 80,000 packaging, industrial, and custom products in stock and ready to ship, but we also have:
Dedicated account managers who tour customer facilities nationwide, meet their team, learn about their operations, and look for packaging and operational efficiencies.
Provide in-depth analysis of the packaging process to determine the most cost-efficient, environmentally sustainable, and ergonomic packaging solutions for businesses.
A Six Sigma-Certified supply chain team who helps reduce costs through strategic purchasing.
Our National Pallet Buyback Program which ensures 100% of wood pallets are repaired, recycled, or broken down and turned into mulch. This helps our customers generate national revenue from recycling their pallets while ensuring their pallet supply and reducing costs.
"It is such an honor to win Inc. Magazine's inaugural Power Partner award, not only because of Inc.'s prestige but because our incredible customers vouched for us to win," said Anthony Magaraci, Founder & CEO of Trinity Packaging Supply. "This award is the result of our amazing relationships with our customers and the hard work of the Trinity team, who does whatever it takes to keep our customers happy."
In addition to being an Inc. Power Partner, Trinity has received other Inc. Magazine awards. To date, Trinity has been named one of the Inc. Fastest-Growing Companies in America seven years in a row and one of the top 50 Best Places to Work in America three times.
Your Packaging Supply Power Partner
Whether you are looking for the perfect products at the best price or need help finding more sustainable solutions for your business, our team is ready to help you take your business to the next level.
Get your free quote today, or give us a call at (856) 520-8332 to speak to one of our packaging experts about your business needs.