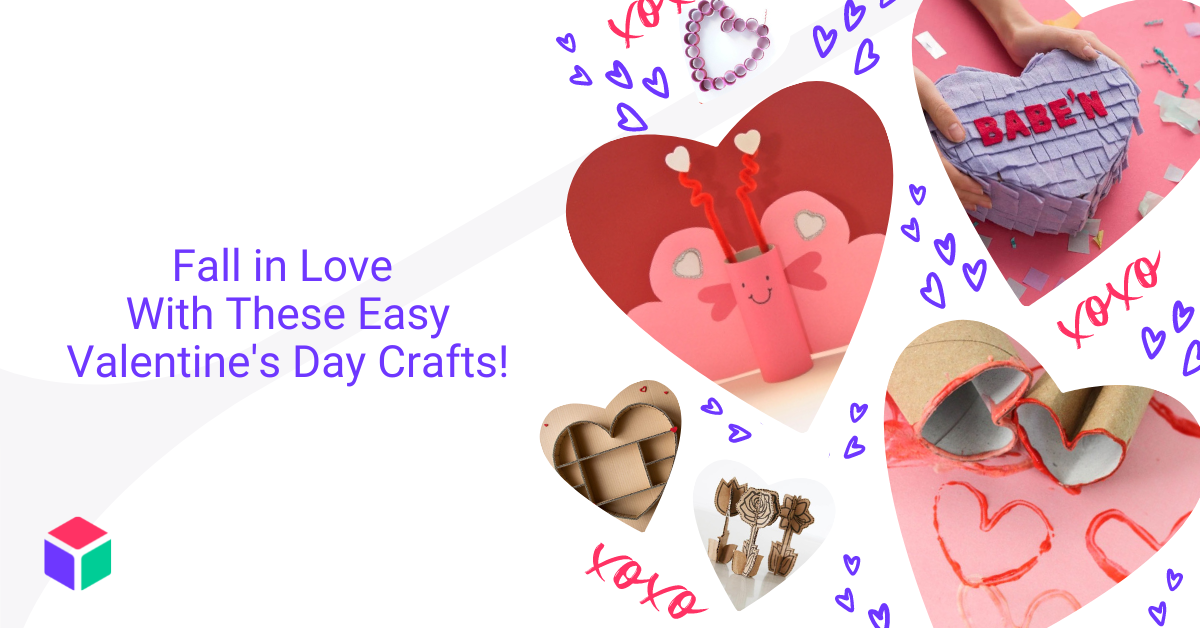 Holiday
Easy Valentine's Day Craft Ideas for Adults and Kids Using Cardboard
We love a good DIY project - especially when they feature eco-friendly packaging supplies!
This year, celebrate the season of love with your little valentines by creating these ten easy and affordable Valentine's Day crafts featuring cardboard.
DIY Valentine Mailbox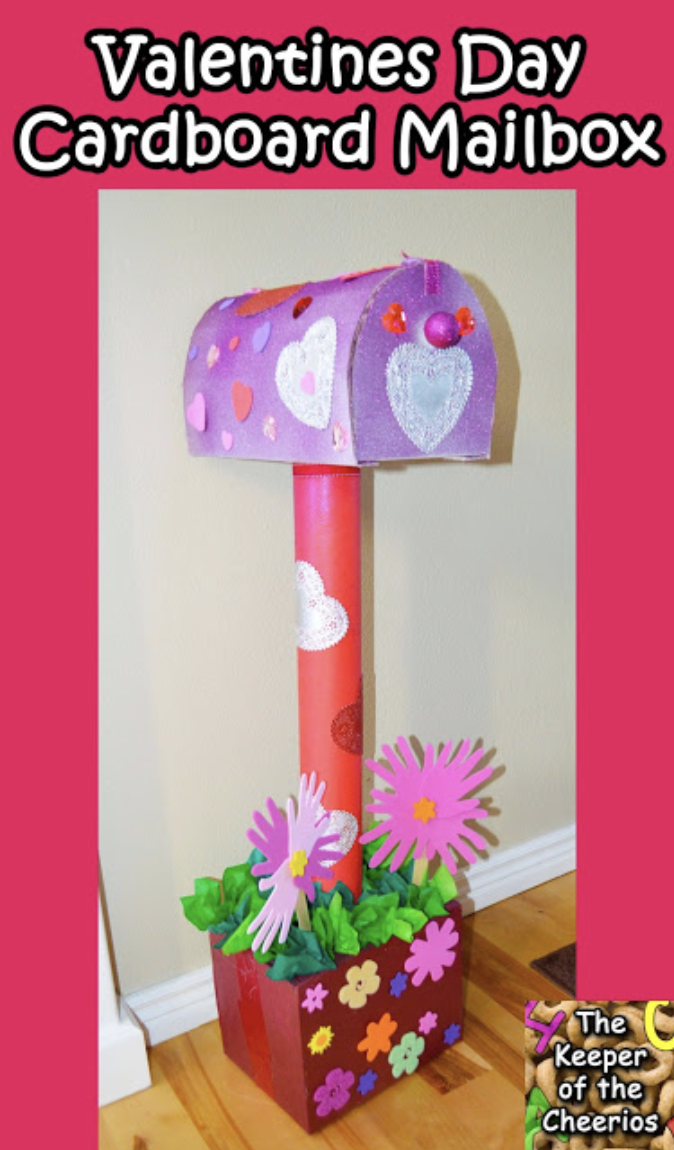 Image Credit: The Keeper of the Cheerios
We not-so-secretly admire this adorable Valentine mailbox made entirely of cardboard!
The Keeper of the Cheerios provides great detail on how to recreate these DIY Valentine mailboxes, complete with a mailer tube post. Once the mailbox structure is complete, encourage your kiddos to decorate it with tissue paper, colored kraft paper, glitter, paint, etc!
Cardboard Laced Hearts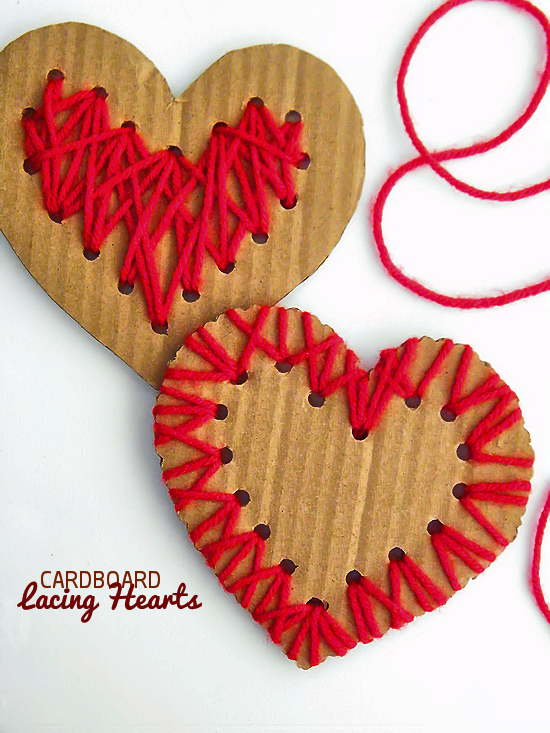 Image Credit: Our Kid Things
We heart these adorable cardboard creations!
To recreate this craft at home, all you need is:
Corrugated cardboard
A hole punch
Scissors
Yarn
These cardboard hearts aren't just cute - they also help your little valentines improve their hand-eye coordination and fine motor skills.
DIY Heart-Shaped Cardboard Stamps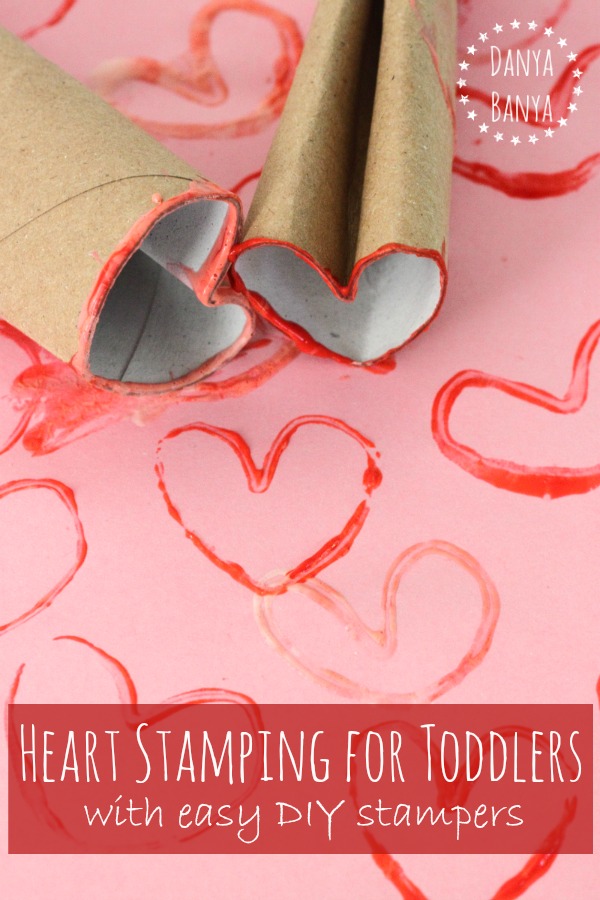 We're giving this Valentine's Day craft for toddlers our stamp of approval!
All you need to create this kid-friendly stamp is a cardboard tube, like a mailing tube or toilet paper roll, some duct tape, and a little elbow grease.
Just fold the mailing tube into a heart shape, tape it into place, and you've got a working stamp!
Conversation Heart Pinatas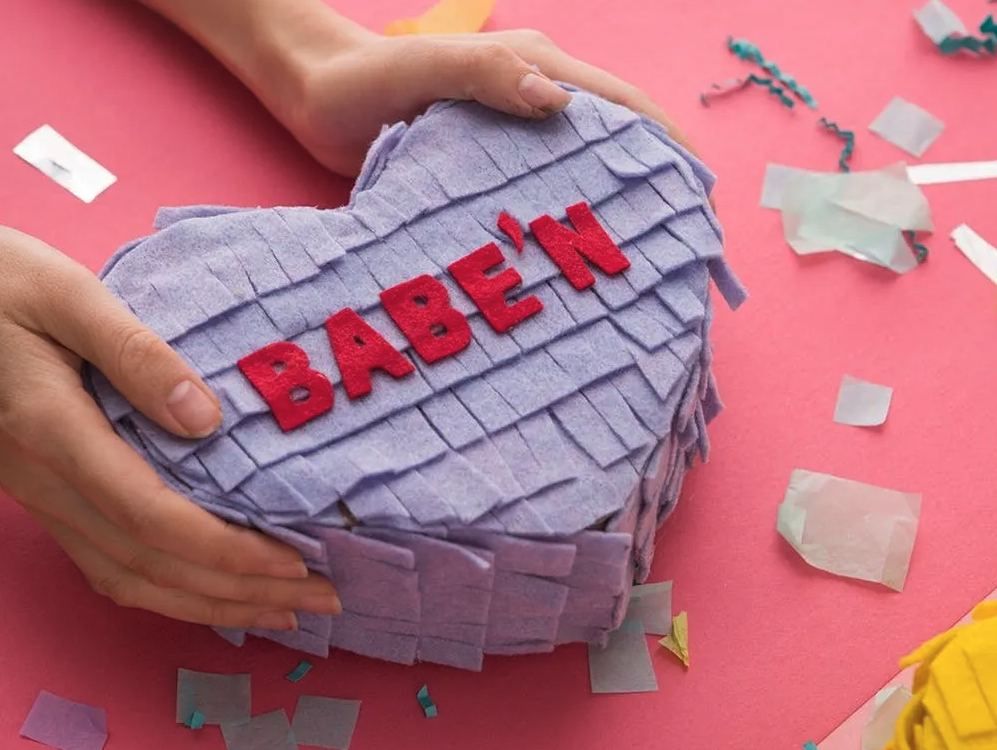 We guarantee these candy heart pinatas will be a smash! Seriously…can you believe these are made of cardboard?!
To make these sweet treats, all you'll need:
Corrugated cardboard (the sides of an old box will do the trick!)
Packing tape
A utility knife
Scissors
Multi-purpose glue
A ruler
- A pen or pencil
Once you've created the base of the pinata, give it a little TLC with:
Colored felt
Colored cardstock
Stencils or printable letters
DIY Valentine Wreath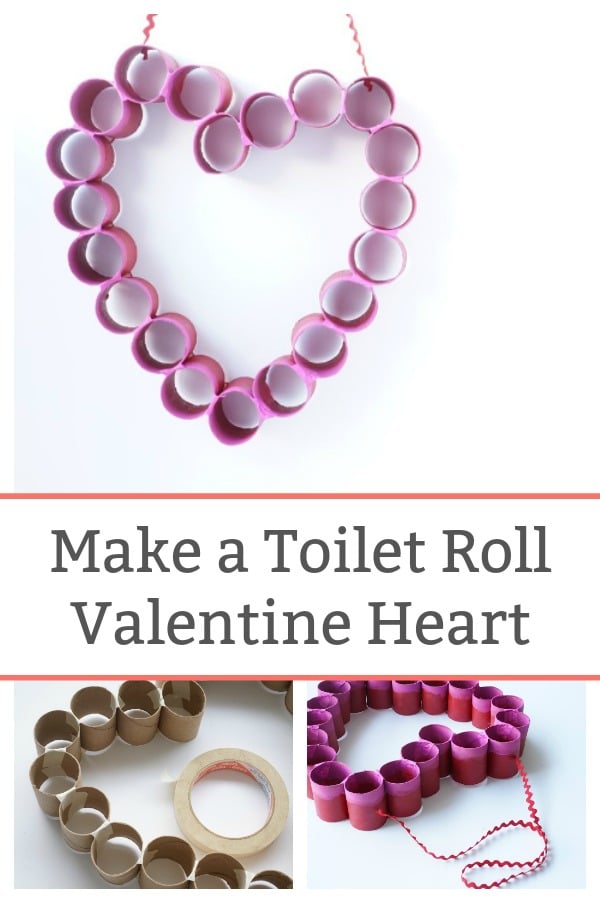 Image Credit: Kitchen Counter Chronicle
Show your house guests a little love with this easy-to-make DIY Valentine wreath.
This Valentine's Day craft for kids is perfect because it doesn't require any glue! All you need are:
12 cardboard tubes, cut in half (like toilet paper rolls or mailing tubes)
Masking tape
Ribbon
Scissors
Acrylic paint
Paint brushes
The hardest part of this project is waiting for the paint to dry! While it's drying, check out this garden planter you can create using cardboard boxes.
Cardboard Valentine Butterflies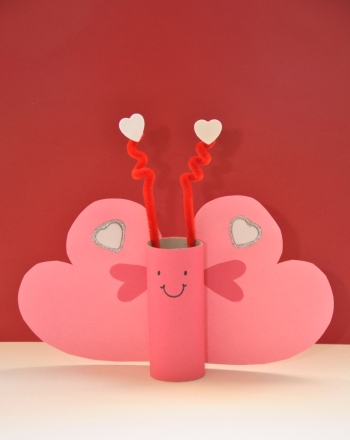 Fly to Education.comfor this adorable cardboard mailing tube butterfly craft!
Not only is this butterfly adorable, but this Valentine's Day craft for kids helps littles learn their shapes.
Valentine Mailbox Ideas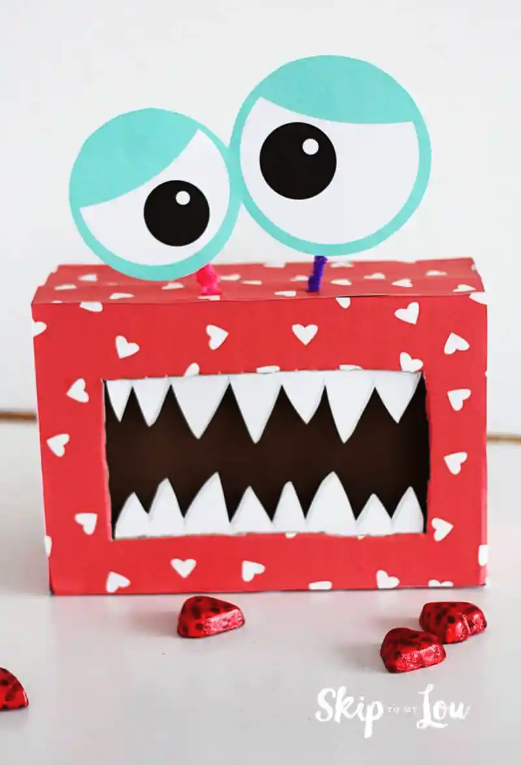 Receive your love letters in style!
Creating a personalized Valentine's mailbox is a surefire way to keep your little ones entertained and excited for the upcoming holiday.
The best part about this fun Valentine's craft? All you need are cost-effective craft supplies and recycled materials like corrugated cardboard.
Need a little help figuring out what kind of Valentine mailbox you want to create? Here's a little inspirationto get your creative juices flowing!
Cupid's Quiver and Arrows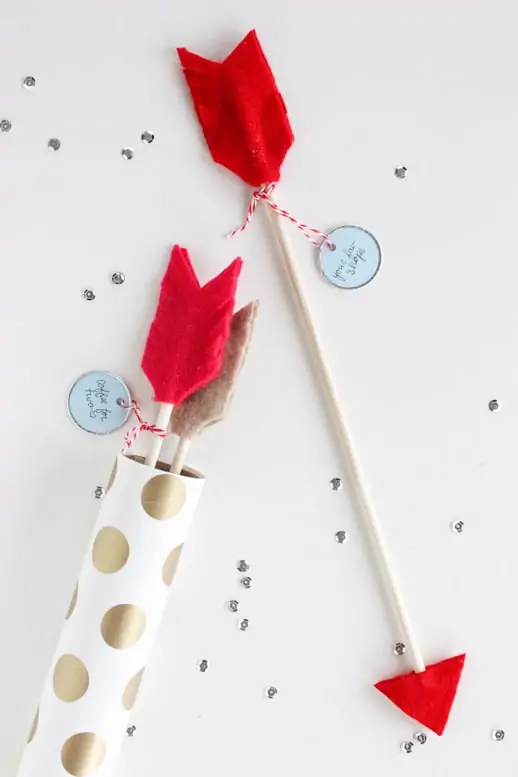 Haven't been struck by Cupid's arrow this Valentine's Day? Good news! You can make your own set of arrows, complete with an adorable cardboard quiver.
This arrow and quiver coupling functions as a date night ideas gift, but you can easily make it kid friendly! For example, each arrow could represent:
A book to read
A place to go
A special treat
Recycled Cardboard Shadowbox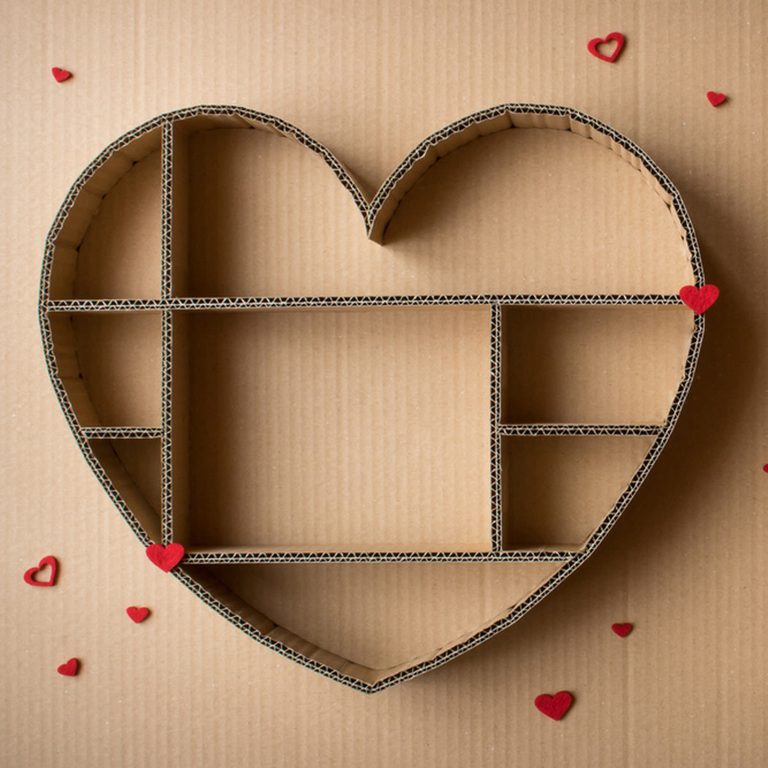 If you don't want to wear your heart on your sleeve, how about displaying it on a shelf?
This heart-shaped shadowbox can be made from clean recycled cardboard, so it's economical and cute!
DIY Cardboard Flowers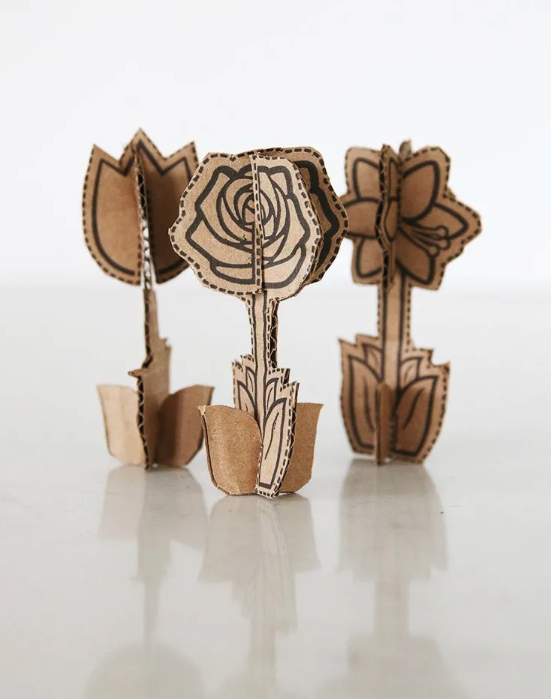 There's nothing more romantic than a dozen roses. But what about a dozen roses of handmade cardboard flowers?
These cute flower crafts are made using recycled cardboard boxes, scissors, and permanent markers. Pre-make these flowers and have your kids color them in for a fun, quick activity!
Crafts + Packaging Supplies = The Perfect Match
If you're ready to try these cardboard creations, we have you covered with corrugated boxes galore!
With over 1,600 box sizes, Trinity Packaging Supply has one of the largest selections of corrugated boxes available. Our packaging specialists will automatically find the lowest price and quickest lead time based on your shipping zip code.
Contact us today at (856) 520-8332 or send us a message for more information.