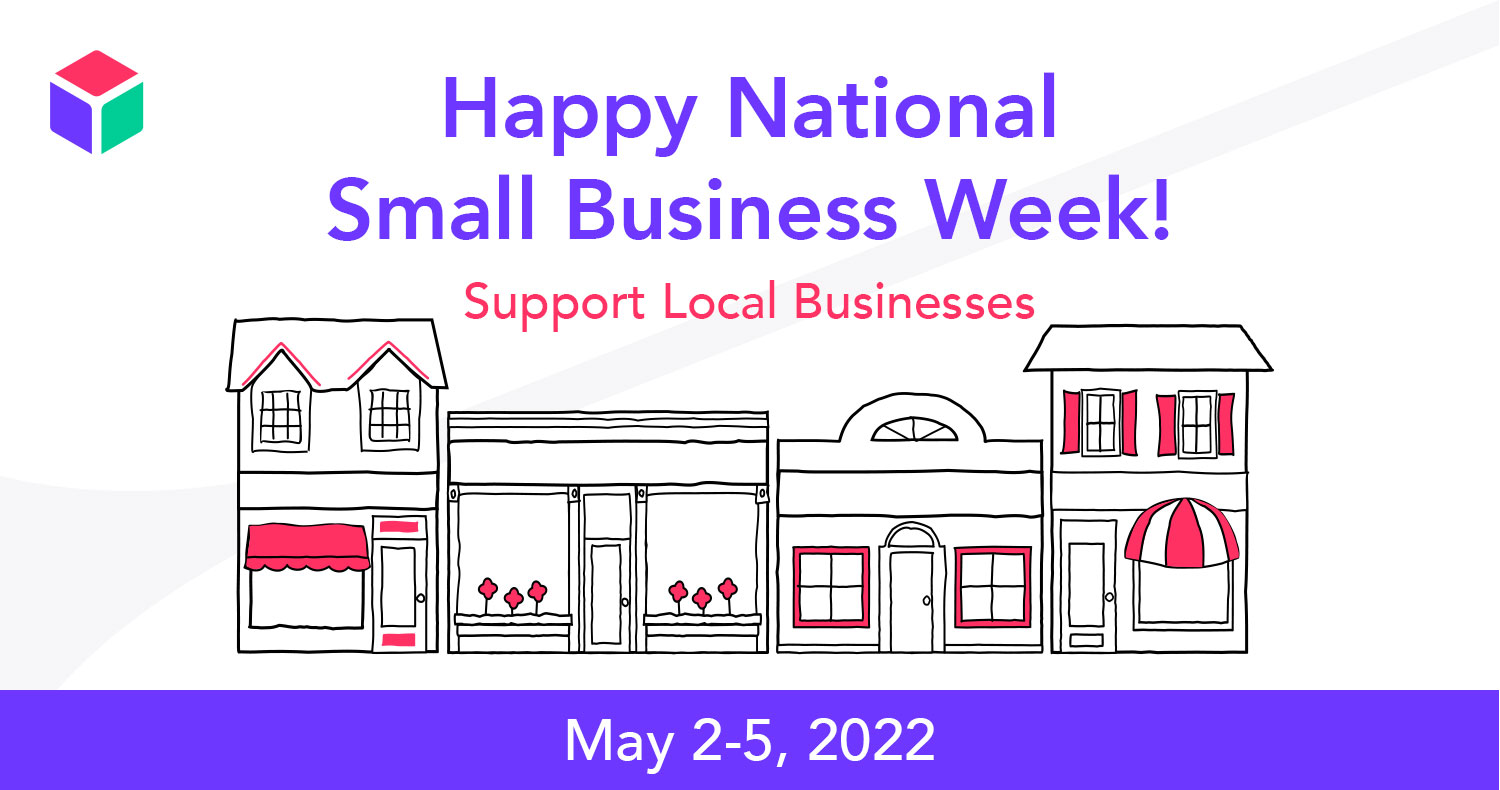 Small Business
What is Small Business Week and 3 Ways to Celebrate in 2022
National Small Business Week has been observed by the U.S. Small Business Administration (SBA) for more than 50 years, honoring the vital contributions of America's entrepreneurs and small business owners. Small Business Week saw various changes throughout the years, much like the small businesses it honors. This year we are ready to celebrate.
The theme for Small Business Week 2022 is "Building a Better America Through Entrepreneurship". If you haven't celebrated before, this is the year! There are many ways to express your support and participation, whether you own a small business or work for one. To celebrate, The SBA is providing a free 4-Day Virtual Summit on May 2-5, 2022, that allows you to get access to important government resources, learn new business methods, network with other entrepreneurs, and talk to industry experts! They will also be hitting the road on a national bus tour with stops in San Francisco, Denver, Atlanta, and other cities.
Here are 3 ways you can take part in Small Business Week 2022:
Thank your Employees and Customers

When it comes to keeping your business running, think about those who make it possible. Maybe you have a great team or a loyal consumer base. Maybe you have a manager or coworker you can contact whenever you're stuck. Take a break from the day-to-day craziness to express your gratitude to those who keep our small businesses running.

A personal thank you is always appreciated and goes a very long way especially when it comes from the heart.

Nominate a Local Business for a Small Business Award

Small business awards are available from most local and state governments. Many local publications also give awards to the best businesses. You can often choose from a variety of specific categories, such as women-owned businesses, veteran-owned businesses, or minority-owned businesses. Your nomination is an amazing way to spread the word about that company to others who haven't heard of it before. Find out what small business awards are taking submissions in your region by doing some internet research.

Take a Break or Vacation

Small business entrepreneurs are notorious for working long hours, often 6-7 days a week. While working hard is admirable and often required while operating a small business, it's also vital to take time for yourself now and again. Do something special for yourself during Small Business Week this year. Get a massage, go on a tropical vacation, or even head to the driving range with some buddies. Consider all of your efforts and reward yourself!
Trinity Packaging Supply wants to thank all small business owners and employees for their contributions and impact. We look forward to celebrating Small Business Week 2022.