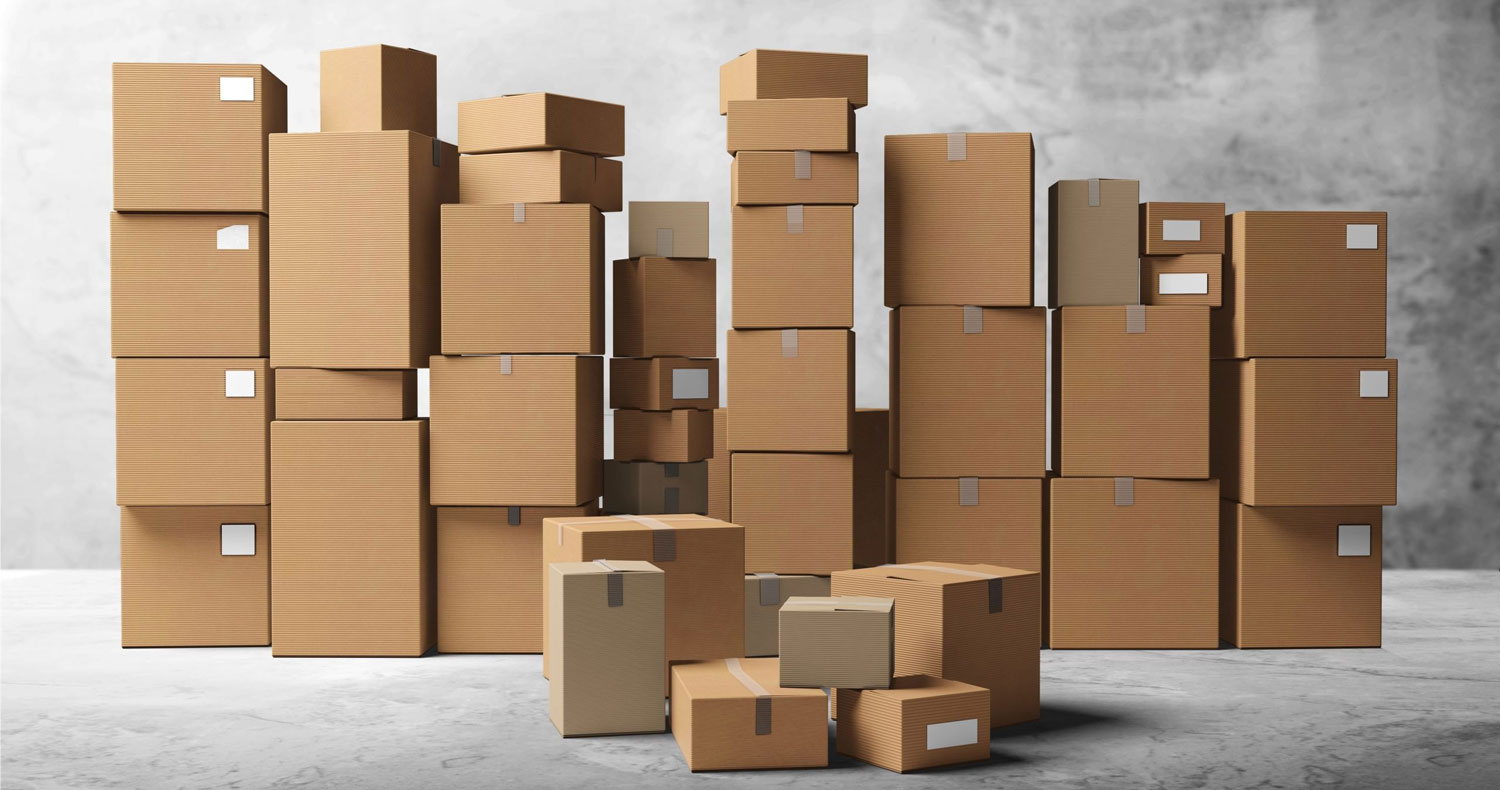 Corrugated Boxes
What Type of Box is Best for Your Product?
Packing products for shipping or even retail sale might seem very straightforward. However, there are a lot of decisions to make and factors to consider when packing products for shipping. What kind of box do you need? Which size of box will work best? How strong do the box walls need to be? Read on to get a better idea of which boxes will best fit your needs.
Exploring Types of Boxes
There are actually a ton of different sizes, types, and shapes of boxes out there, and since many of the types of boxes overlap, it can be confusing to decipher what you need.
What is a Corrugated Box?
A corrugated box is what most people would refer to as a cardboard box. Most goods around the world are shipped in corrugated boxes. Corrugated boxes use multiple layers of paperboard with a ridged layer in between the outer and inner layers, referred to as the "flute", to provide added strength & stability without adding a lot of weight, and that's why they're so popular.
When you need a really strong box for heavy or very fragile items, double-walled corrugated cardboard can provide the perfect solution. Be sure to check out the edge crush rating of boxes if your product needs extra protection (it's very expensive, for example), or if you are shipping heavy objects. The average product does fine in a standard 32 ECT box.
Corrugated boxes typically come in both kraft (brown) and white. Custom-printed boxes to match your branding can also be available. Corrugated boxes are most companies' go-to for shipping, so long as you choose the right size and type of corrugated box, it's a good bet they'll work for any product you need to ship.
Some of the styles of boxes often made of corrugated cardboard are:
Rigid boxes that don't fold flat.
Mailer boxes, which are typically not very large and intended for shipping smaller products.
Telescopic boxes, which are generally tall, skinny square boxes.
Side-loading boxes, with the opening on the long side of the box
Moving-style boxes, that come in several sizes and strengths.
File boxes, generally lidded.
Roll end tuck top boxes, which have an attached lid with a flap that tucks into the front of the box for closure.
Full overlap boxes with flaps that go all the way across the box for increased strength.
What is a Flat Cardboard Box?
Here's where things start to get confusing... Some flat cardboard boxes are corrugated boxes, but not all corrugated boxes are flat cardboard boxes. Flat cardboard boxes can come in different formats, materials, shapes, and sizes like all boxes, but they are typically longer and wider than they are deep, hence the term 'flat'.
Flat boxes are great for multiple small items or relatively flat items, and they're a great way to save on shipping costs by reducing the volume of freight you're shipping.
What Are You Shipping?
The type of product you are shipping may impact which type and size of box you should use. For instance, heavier products will require stronger boxes and fragile items will require boxes with extra space for packing materials.
What Size Box Should You Use?
When you're trying to decide what size boxes you need, there's more to consider than the product going into it. The size of your boxes may affect shipping costs, so you want to keep your boxes as small a possible, but you don't want your product to be too cramped.
If your product needs extra protection, you must leave room for packing materials like bubble wrap or packing peanuts.
It's important to remember that the dimensions listed for boxes account for the dimensions inside of the box, or the usable space. The outside dimensions will be slightly larger and may impact shipping costs unexpectedly if you don't take it into account while ordering boxes.
How to Measure Length, Width, and Height for the Right Fit
Dimensions are generally listed in the following formula: Length X Width X Height.
First, you'll want to measure your product to ensure a good fit. Start with the longest side of your product and measure from one end to the other. Round up to the nearest inch. Measure the width and height the same way, rounding up both measurements to the nearest inch.
To measure the length, width, and height of a box's inside capacity, place the end of the tape measure against the inside of the open box parallel to the longest side and mark down the measurement at the other end. Hold the tape measure parallel to the shorter side and do the same. Then, measure the height of the box by placing the end of the tape measure against the bottom of the box and mark down the measurement at the top of the box.
Every small business has different needs when it comes to shipping materials and finding the right boxes is just one component of small business success. If you're still not sure what type of boxes will work best for you, we suggest setting up a consultation with our experts to help you get the right product at the right price.